"I'd Be in a Depression": Serena Williams Reveals Importance of Having Daughter Olympia at Australian Open 2021
Published 02/08/2021, 2:47 AM EST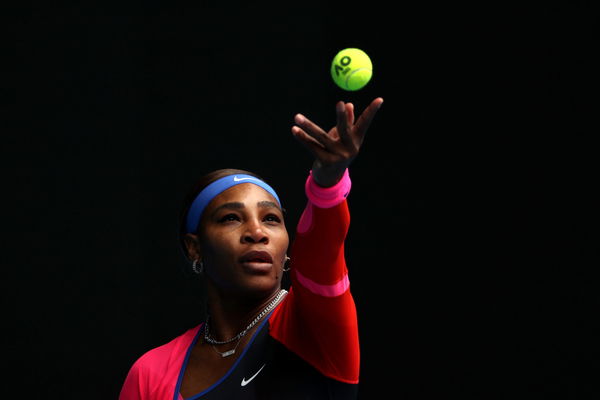 ---
---
Slam queen Serena Williams opened up on the experience of traveling to tournaments with daughter Alexis Olympia after opening her Australian Open campaign with a facile win on Monday.
ADVERTISEMENT
Article continues below this ad
Speaking to reporters after routing Laura Siegemund 6-1, 6-1 in her opening-round fixture, Serena said that she draws the strength and belief for her court battles from being around her "three-year-old".
Serena Routed Laura Siegemund in her opening-round tie at Australian Open
ADVERTISEMENT
Article continues below this ad
Asked if it's a challenge to double up as a mother while competing for titles, the 23-time Grand Slam champion said she would go into depression if she didn't have her daughter to go back to after a tennis match.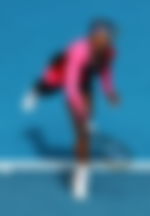 "I would not be able to function without my three-year-old around. I think I'd be in a depression," the American said.
The 39-year-old Serena said it may not be ideal for her daughter to be traveling with her to tournaments but she has been with her "for every day of her life" and she doesn't want to be away from her little one even, or especially while competing for titles.
"We've been together every day of her life. So, is that health? Not at all. Not even close. But every single day, I just want to be around her," Serena said.
Serena Williams says her daughter has been with her "every single day"
The American is gunning her for her eighth Australian Open title and a record 24th Grand Slam crown in her career, which will put her on level with the legendary Margaret Court's career haul.
ADVERTISEMENT
Article continues below this ad
With her trophy-less spell in the Grand Slams extending to three years since 2017, Serena is doubly determined to equal Court's haul, which is the highest across the men's and women's fields, at Melbourne Park this year.
The American revealed that for the first two-and-a-half years since returning to tennis post-motherhood, she found it "difficult" to tend to her daughter's needs while playing. But the 39-year-old said she is starting to "get better" at it.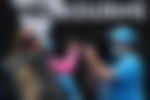 ADVERTISEMENT
Article continues below this ad
After completing her mandatory two weeks of quarantine ahead of the Australian Open, Serena was pictured taking her daughter out for a visit to the Adelaide zoo.