WATCH: Iga Swiatek Crashes in Naomi Osaka's Press Conference at Australian Open 2021
Published 02/10/2021, 11:06 AM EST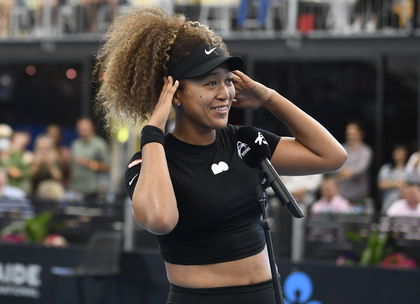 ---
---
Australian Open 2021 is continuing to be a roller-coaster as 11 WTA seeded players have failed to pass the second round. However, delightful scenes and powerful comebacks are also making their way in the tournament. On a lighter note, Naomi Osaka and Iga Swiatek shared a fun moment at the Happy Slam.
ADVERTISEMENT
Article continues below this ad
The 3 and the 15 seed of the Australian Open 2021, Osaka and Swiatek have qualified for the third round. They both have registered straight-sets wins in both their matches in Australia.
Thus, they are more relaxed and making the most of their time between their match days. In fact, the 19-year-old Polish star Iga Swiatek sneaked in Osaka's second-round post-match conference.
ADVERTISEMENT
Article continues below this ad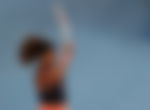 Naomi Osaka and Iga Swiatek post-match conference fun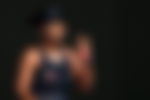 For the Japanese World No.3 Naomi Osaka, the second-round victory came off easily. She defeated a potential threat Caroline Garcia 6-2, 6-3.
Following the match, she sat down in front of the press to talk about her match as usual. But much to her delight, the current French Open champion joined the party.
According to WTA Insider, they both happen to share an inside-joke banter on flip flops. Considering the tension in the major tournament, only they can afford such a moment.
Naomi said, "I was going to interrupt your interview but felt like I shouldn't." To that, Swiatek responded, "Next time you shouldn't hesitate."
Furthermore, the US Open champion said, "I heard you had a flip fop dilemma. You are so ridiculous." Containing her laugh, the Polish No.1 said, "I know." Here's a sneak peek for you.
Similar to the 2019 Australian Open champion, Swiatek won the second round match without any problem. She knocked out Camila Giorgi 6-2, 6-4.
They both will now compete for the fourth round entry on Friday. Osaka will take on the quarterfinalist of the Australian Open 2020, the 27 seed Ons Jabeur. Whereas Swiatek will meet Fiona Ferro in her next match in Australia.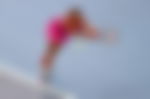 The drama so far at the Australian Open 2021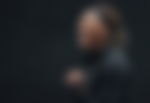 Apart from a great many upsets and a great many upsets, the three days have offered some great tennis to the fans. In addition to that, the exit of Venus Williams because of a leg injury was very painful.
However, after 11 seeds out and challengers eager to make their name, the coming weeks will be on a high-voltage.
ADVERTISEMENT
Article continues below this ad
With Naomi and Iga, Serena Williams, Aryna Sabalenka, Garbine Muguruza, and others will play on Friday. The 23-time Grand Slam champion has also started her 2020 season on a positive note.
In conclusion, the roller-coaster is taking a hike and the coming days will filter out more potential hands. Let's see how the drama unfolds from here on.
Who is your favorite for the Australian Open 2021?
ADVERTISEMENT
Article continues below this ad