'I'm Living for the Day'- Serena Williams Cleverly Dodges the Retirement Question
Published 03/22/2022, 3:12 PM EDT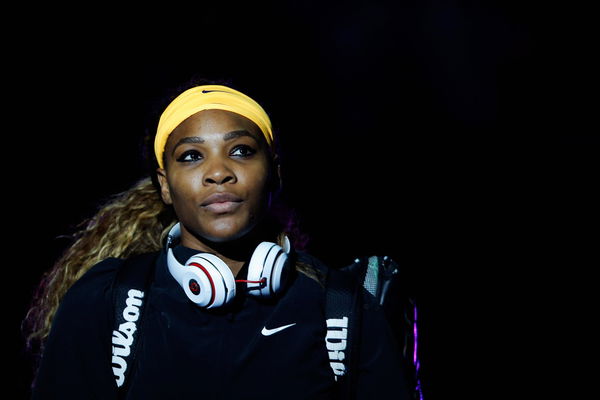 Serena Williams was on the Bloomberg podcast recently talking about what she has in store for her venture capital firm, Serena Ventures. Alongside business, the American star also spoke about Naomi Osaka an her future on the WTA tour.
Seven-time Super Bowl winner Tom Brady canceled his retirement plans in just forty days,  which was a huge encouragement for the Tampa Bay fans. Serena also expressed her joy at the decision. While touching the topic of retirement, the interviewer asked Serena about what's the future looks like for the 23-time Grand Slam champion.
ADVERTISEMENT
Article continues below this ad
Serena Williams talks about her retirement
A legend of the sport in every right, Serena said that she is not looking for the 'R-word' at the moment. The forty-year-old has played for over 25 years on the tennis court. Though some injuries kept her out for some time, she always made successful comebacks and defeated her opponents convincingly.
"I think every tennis player thinks of the R-word as soon as they hit five years. (laughs) Because it's so intense. It's literally 11 months out of the year. But, um, I don't know, I'm living for the day. I'm always telling people that I'm not playing for tomorrow only in business"
The American legend further explained that she is taking it one day at a time when it comes to tennis.But "the day" when Serena Williams decides to hang her racquet will be a sad day in the world of Tennis.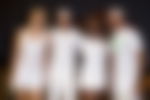 Serena's 25 glorious years on the WTA tour
ADVERTISEMENT
Article continues below this ad
Serena has been sensational in the Tennis world. Along with sister Venus Williams, she conquered doubles too. Serena and Venus won 14 doubles majors including six Wimbledon championships.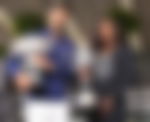 The American currently holds the record of winning most majors among the active players. She won 23 Grand Slams and is just one short of the record held by Australian great Margaret Court. Serena had earlier expressed her desire to break that prestigious record.
ADVERTISEMENT
Article continues below this ad
With the competition on the WTA tour at the moment, one can only assume that it would take a gigantic effort for Serena Williams to pull off another major title.