'It Is Heavy': Simona Halep Comments on the Playing Conditions at Australian Open 2021
Published 02/06/2021, 2:18 AM CST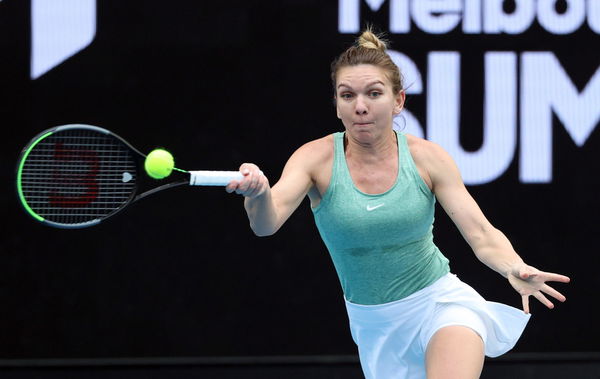 ---
---
The preparations for the Australian Open 2021 are in full swing as the tournament is right around the corner. Tennis stars are excited to take part in the opening Grand Slam of the season, and athletes like Simona Halep aren't too worried about the conditions that prevail at Melbourne. They just want to go out and compete.
ADVERTISEMENT
Article continues below this ad
The pandemic forced the Australian Open to start a month later than its usual schedule. This caused substantial internal issues, but the organizers were prepared for it. On top of everything, players and fans are just grateful for having a Slam amid the COVID-19 scare.
Simona Halep reacts to conditions at Australian Open 2021
ADVERTISEMENT
Article continues below this ad
Some of the players who are taking part are the Australian Open 2021 are tournament veterans. They've been coming to Melbourne for quite some years and would be accustomed to the conditions. However, this year is a different experience altogether.
Simona Halep has been coming to the 'Happy Slam' since 2011, and this is one of the tournaments that remains close to her heart. The Romanian reached the finals of AO back in 2018, and there's every chance that she can replicate it this year.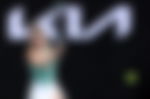 Halep played the WTA 500 Gippsland Trophy as a warm-up for the event, and she was asked a question about the tournament's conditions after crashing out of the quarterfinals. Here's the 29-year-old's take about the change in conditions: 
"I have no idea," Halep said. "It is the first time we're playing in February, and I don't have that feeling. I don't feel that big difference, but it looks like it is going to rain. It is a little bit heavy, but I played indoor yesterday. So, I didn't like it that much. But I don't believe it is going to be a big minus for players."
Simona Halep isn't keen on raising any grumbles about the conditions in Melbourne. The athletes faced a similar situation at French Open last year but got on with it and completed the event. 
Halep comments on her fitness ahead of the opening Grand Slam
Simona Halep has been struggling with back stiffness during the first few games of the 2021 season. It has not been the best of starts for the Romanian, but she vows to put on a show at the Australian Open. 
"I've had enough court-time for sure. I had some matches which were very good. I will play, I will practice today, not a lot. But, just to feel the ball because I don't want to have the day off totally from tennis," Halep said commented on her final preparations. 
ADVERTISEMENT
Article continues below this ad
"But I will not force something. I will take care of my back and I will just try to do my best to get ready for Monday or Tuesday," she further added. 
Halep has been enjoying steady success at the Australian Open over the past few years. A finals appearance in 2018 was a delight to watch, but the 29-year-old would be looking to win the title when she enters the tournament this year. 
ADVERTISEMENT
Article continues below this ad