'It Was Really Scary' – Billie Jean King Makes an Appearance at the Australian Open With 'the Original Nine' and Dives Into Their Sacrifices for Women's Tennis
Published 01/25/2023, 9:30 AM EST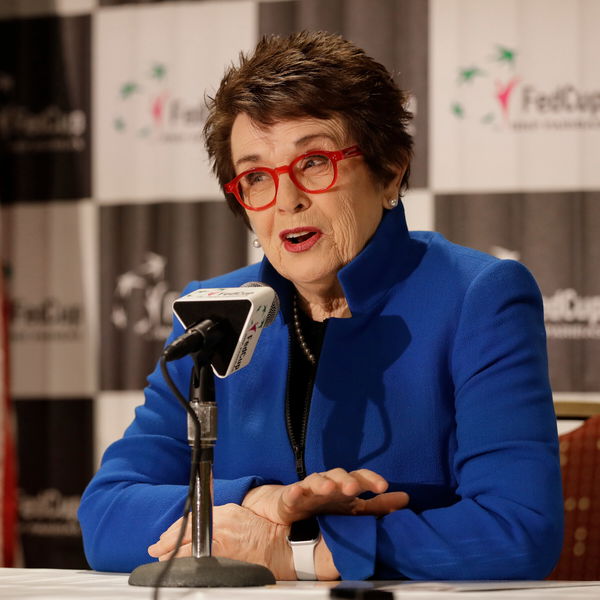 Tennis is among the sport with the least difference in pay between male and female players. While the players are still fighting out there for equal prize money in a few tournaments, the sport surely came a long way. Earlier, the pay for female tennis players used to be so minimal that the ladies had to think twice before choosing tennis as a career. However, a brave move from nine female tennis players changed it for all. Billie Jean King, along with eight of her colleagues, started the fight.
Today, we call them the Original 9. The original 9 appeared in the ongoing Australian Open today. King also spoke about their journey and battle for equality.
Billie Jean King recalls the historic move that formed the WTA
ADVERTISEMENT
Article continues below this ad
Modern generation female tennis players owe a lot to Billie Jean King. The former world number one along with other eight players took the brave decision to challenge the governing authorities and fought for equality and the rights of female tennis players.
Recalling the journey, King said, "There's three things that we thought about with the Original Nine. That was that any girl in this world. Number two, to be appreciated for our accomplishments, not only our looks. And number three, really important, to be able to make a living in tennis."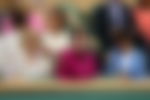 The demands are pretty genuine, but it was not easy for the original nine to achieve them. Recalling the hardships they faced, King added, "we also got suspended, then we got reinstated, suspended. I mean, it was a nightmare. It was really scary. I was really scared. But I think kept thinking about the future."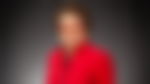 It was then that the original nine understood they need to come together to strengthen their voices. With this, 63 players signed up for the Women's Tennis Association before the 1973 Wimbledon championships and the rest is history.
ADVERTISEMENT
Article continues below this ad
King recently celebrated 39 years of her last singles title
While we all remember Billie Jean King as the pioneer of equality, we often forget to mention her prowess as a tennis player. It was indeed brave for a great player like King in her prime days to risk her career and fight for a cause.
King had a long and illustrious career and ended her association with the tennis court in 1983. The American played her last tournament in 1983. King recently recalled her last singles title that she won at the Edgbaston Cup and the Maud Watson Cup.
ADVERTISEMENT
Article continues below this ad
Watch this story – Billie Jean King sends a heartfelt message to Serena after the retirement announcement
However, the tennis great kept working closely with the sport even after her retirement. Even today, at an age of 79 she takes an active interest in tennis developments. The activist inside her is still active, as she never fails to raise her voice against anything she finds wrong. What is your favorite memory of King? Let us know in the comments.