'I've Won a Tournament With Broken Toes' – Caroline Wozniacki Talks About the Birth of Her First Child and How Painful the Experience Was
Published 04/03/2022, 9:50 AM EDT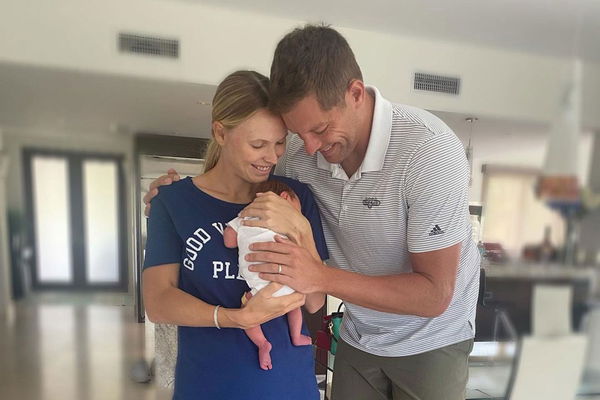 In 2020, 1-time Grand Slam winner Caroline Wozniacki announced her retirement from tennis. Following a successful tennis career, the Danish player wanted to start a new life with her husband, David Lee. In June 2021, the couple welcomed a baby daughter named Olivia. Since then, they have been having a quite fun time, as we see their photos and videos regularly on social media. However, the birthing experience of Caroline Wozniacki was not quite fun for the former world no.1.
ADVERTISEMENT
Article continues below this ad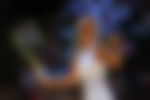 Caroline Wozniacki and David Lee talk about their birthing experience 
ADVERTISEMENT
Article continues below this ad
Recently, the 2018 Australian Open champion, Caroline Wozniacki, shared a documentary about the birth of their first child, Olivia. In that video, both Wozniacki and Lee talked about the painful experience both faced, especially the former tennis player. 
"I have a very high pain tolerance. I've won a tournament with broken toes, I have played with lot of injuries, I, you know, I've gone through a lot with my body and I've pushed myself to the brink. And so, I went into the birth thinking let's see what happens, let's see how much pain I can tolerate and that's really it," Wozniacki said. 
"The doctor came in and I asked, 'so how long do you think longer like an hour or two hours?' She goes, 'no, I'll come back and check you in like four to eight hours.' I looked at her, I was like, 'four to eight hours? What do you mean?' And she was like, 'well we don't know how long it's gonna take, you know in four hours you could be ready, in 24 hours you could be ready, we don't know.' So, I looked at David, and I was like, 'I could do this for another hour but I can not do this for 24 hours," Wozniacki further revealed in the documentary video.
Then, Lee explained, "And then, she was pretty uncomfortable at that time and I know that she has a crazy tolerance for pain. So, whenever she says she is uncomfortable, I'm like, 'oh, this must really be something that she's going through.' And then Caroline finally decided to get the epidural and then things from that point started to move a little bit quicker, but it was definitely more of a process than I imagined."
Wozniacki will play her last match against Kerber
ADVERTISEMENT
Article continues below this ad
Earlier, the former world no.1 announced that she will play one last match against 3-time Grand Slam champion Angelique Kerber. The match will take place on April 5 at the Royal Arena in Copenhagen. Originally, the match was scheduled for February 19. However, because of the pandemic, they had to push back the schedule. 
ADVERTISEMENT
Article continues below this ad
Watch This Story: Serena Williams goes on a dinner dater with best friend Caroline Wozniacki
Can Wozniacki win her last match to say a proper goodbye to tennis? Let us know in the comments.