'Just Wanted to Kill Myself' – Venus and Serena Williams' Top Opponent's Pain-Staking Tale of Depression
Published 06/21/2022, 10:33 AM EDT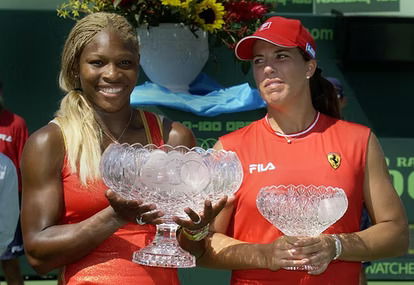 Jennifer Capriati, an American teenage prodigy, was one of the most promising tennis stars in the world. In 1990, she began her professional tennis career at the age of just 13. Her epic encounters with Venus and Serena Williams was one of the most talked-about rivalries after the sisters turned pro. 
In the movie, King Richard, we saw Richard Williams not following the path of Capriati, and others followed. He feared that his daughters would suffer burnout if they followed the same path. It turned out that Richard was right as Capriati suffered burnout after peaking very early in her career. Also, she faced many other problems, including drug abuse and shop-lifting. 
ADVERTISEMENT
Article continues below this ad
Jennifer Capriati had problems with drugs and depression
In 1993, she had charges against her for shoplifting a ring at a mall in Florida. After that, the police charged her with possession of drugs. As a result of her off-court struggles, she took a break from tennis in the mid-90s. 
During this time, she went into depression and suffered from body image issues. "When I looked in the mirror I actually saw this distorted image. I was so ugly and fat I just wanted to kill myself really. At the end of a match, I couldn't wait to get off court," she revealed later.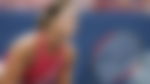 In 1999, she revived her career and returned to the tour. After some consistent performances, she won the Australian Open and the French Open in 2001. As a result, she entered the top 10 in the WTA rankings again. Notably, in 1991, she became the youngest female player ever to enter the top 10. 
In the early 2000s, Capriati was having the best time on the tennis court. Unfortunately, she suffered a shoulder and wrist injury in 2004, which eventually ended her professional career. In 2012, she was inducted into the Hall of Fame at just 26 years of age. 
Capriati's rivalry with Venus and Serena Williams
ADVERTISEMENT
Article continues below this ad
Many fans also remember her for her numerous battles with Venus and Serena Williams. When the Williams Sisters turned pro in the mid-90s, they already knew about Capriati and her tennis prowess. Many professionals respected the young American because of her incredible talent, including the Williams Sisters.
During their career, Venus played four times against Capriati and Serena played 17 times. Venus had a perfect record against Capriati but Serena had some tough times as she managed to edge past her American opponent with 10 wins.
ADVERTISEMENT
Article continues below this ad
Watch This Story: Serena Williams once revealed immense disappointment after an unfortunate loss to Jennifer Capriati
Despite retiring at an early age, Capriati created some incredible records. In 1991, she reached the semi-finals of the Wimbledon, the youngest ever to do so. One year later, she defeated the legendary German Steffi Graf in the Barcelona Olympics final and clinched the gold medal.