'Keep My S**t Together' – Naomi Osaka's Ex-coach Sascha Bajin Admits Getting 'Intimated' by Serena Williams' Aura at Her Home
Published 03/01/2023, 8:19 AM EST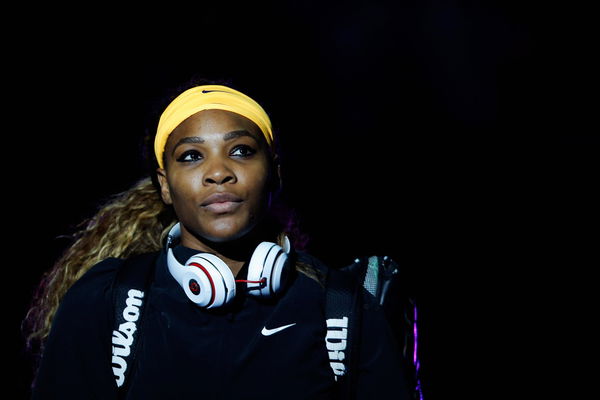 Serena Williams and Venus Williams have received top-of-the-line resources when it comes to playing tennis. Ever since the two girls showed their talent and dedication, their initial coach, Rick Macci, provided them with whatever they needed. When the two reached a higher stage, they moved on to different coaches and hitting partners. Sascha Bajin, a German coach, was one of the hitting partners of Serena Williams for quite some time. He even lived alongside Serena for a few years. In an exclusive interview with EssentiallySports, Bajin recounted his experience of living with such legendary players.
Sascha Bajin was a professional player himself till 2008, when he played his final ATP tournament. Bajin first came into the spotlight as a hitting partner for the younger Williams sister. While practicing with him, Serena Williams won 10 of her 23 Grand Slam titles.
Bajin on living with Venus and Serena Williams
ADVERTISEMENT
Article continues below this ad
In the exclusive interview with EssentiallySports, Bajin opened up about his stint with the Williams sisters. Bajin became a hitting partner of Serena from the 2008 season. He even lived with her for a few years. During the interview, he recalled living with Williams. He said, "Yeah, that was from 2007 to 2010-11 and then I moved out and I got myself a place."
Bajin also recalled how he felt when he first walked into her place. As per the former German national, he saw trophies of all of her Major wins in the living room. Being 22 at the time, Bajin realized he had to keep his composure.
"When I walked into her living room, there was trophies from Wimbledon, US Open, Australian Open, and yeah, me as a 22-year-old kid; you know she was 24 also only at that time that's uh, it's a little bit intimidating, so yeah yeah, I had to make sure I keep my s**t together."
Living with the Williams sisters, a curse and a gift
Bajin also talked about how he felt about living with the two legendary players. He called the experience a double-edged sword. "I mean, it's a, it's a gift and a curse. I always say what I mean and I mean what I say, and I'm not very Starstruck."
ADVERTISEMENT
Article continues below this ad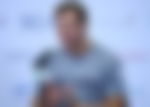 Serena's ex-hitting partner also talked about the beautiful gesture of the family. He remembers how welcoming the 'Queen of the Court' was when inviting Bajin into her house. The warm behavior confused him at first. He also said that he wanted to be a good tenant and not do anything that would take away that trust.
"The biggest thing that confused me was that she trusted me so quickly, like that was something that I thought was really beautiful and I didn't want to do anything to prove her wrong you know and that she that to take that trust away."
ADVERTISEMENT
Article continues below this ad
Watch this story – 'Get Ready to Make Out!' – When Serena Williams Had a Hilarious Challenge for Naomi Osaka's Former Coach
Bajin remembers her time with Williams fondly. He is a great mentor and even showed his excellence as he helped Naomi Osaka win two Grand Slam titles until their split in 2019. He continues this season as a mentor to Karolína Plíšková, which means she has many things to look forward to this season.