"Keeps Me Vibrating": Venus Williams Reveals What is Helping Her to Cope-Up With the COVID-19 Pandemic
Published 05/16/2021, 5:30 AM CDT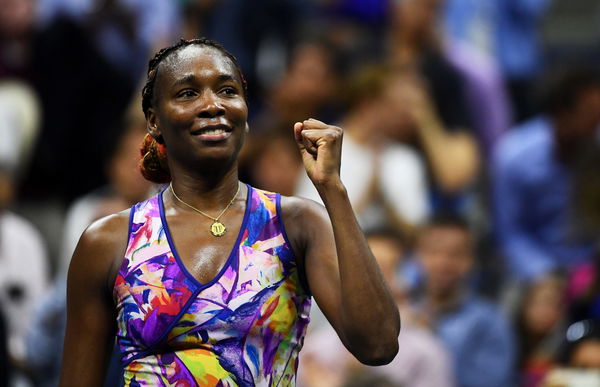 ---
---
The coronavirus pandemic hasn't just impacted the sport financially but has also adversely affected the mental health of many players. It is tough to play under such difficult circumstances and important to keep oneself mentally fit. In a recent interview, Venus Williams revealed her experience of dealing with the pandemic and how she keeps herself mentally sound.
ADVERTISEMENT
Article continues below this ad
Venus reflected that the condition is very bad these days. She highlighted that initially she also didn't know how to deal with the pandemic but with the passage of time, she learned how to move ahead.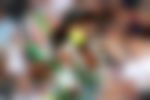 "I think the last time Wimbledon didn't happen was World War II. So, that's the level we were on last year. I kind of didn't know what was next, I didn't know what to prepare for and it was interesting to adjust. I learned a lot about myself, I think we all did," said Williams in the interview.
ADVERTISEMENT
Article continues below this ad
The former World No.1 revealed that every single player was under pressure- be it because of the absence of fans in stadiums or watching the condition of people around them. However, they all devised their own ways to cope up with the pandemic.
"Putting love first keeps me vibrating," says Venus Williams
Venus disclosed her own experience of dealing with the coronavirus pandemic as well. She stated that putting love ahead of all the other things really gave her encouragement and motivation. She also emphasized that one of the reasons for the tough mental conditions of people is that people don't really love each other nowadays.
ADVERTISEMENT
Article continues below this ad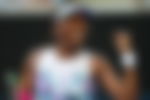 "A lot of things in this world happened because of lack of love for one another, for our brother and our sister who may not necessarily be of blood relation, but we're related as human beings. Putting love first keeps me vibrating, even in instances when others don't. I have to put that first in my heart," added the 7-time Grand Slam champion.
Venus Williams recently withdrew from the Italian Open 2021 at the last moment. She is right now in Parma where she'll play the Emilia-Romagna Open 2021. Interestingly, she can also face Serena Williams in the semis of the tournament. Will Venus be able to regain her momentum on clay before the French Open 2021 in Parma?
ADVERTISEMENT
Article continues below this ad
Also Read: WTA Parma 2021 Draw and Bracket: Venus and Serena Williams to Potentially Set Up a Clash