'Leave Notes in Each Other's Racket bags' – Martina Navratilova on How She and Chris Evert Maintained a Healthy Rivalry
Published 06/26/2022, 1:06 PM EDT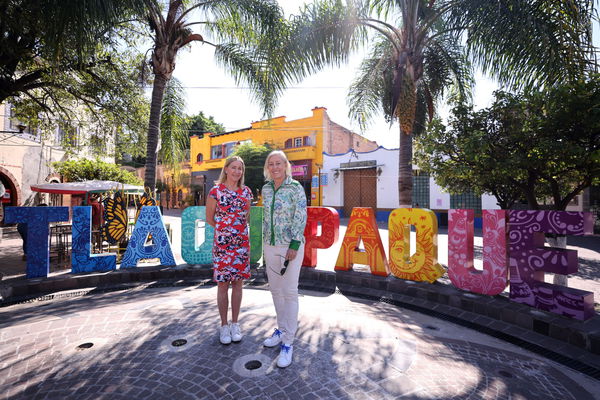 Martina Navratilova and Chris Evert have inspired many young minds by shining in the age when women's tennis was overlooked. They apart from contributing to the growth of women's tennis gave the sport one of the biggest rivalries.
ADVERTISEMENT
Article continues below this ad
Both the players ruled the court during their playing days. Further, their extremely different playing styles made the clashes even more thrilling. However, Navratilova and Evert's rivalry was only on the court. Because off the court, they had each other's back and were absolutely best friends.
ADVERTISEMENT
Article continues below this ad
Martina Navratilova and Chris Evert's friendship
The tennis veterans a few years back sat for an interview together and spoke about a variety of things, and one of them was their relationship. Evert and Navratilova had a completely different presence on the court and fought tooth and nails during the matches.
Therefore, their off court chemistry was intriguing for fans. However, the dynamics of their relationship were pretty normal. As Martina said, "What's weird about tennis is you're both in the locker room before the match and after the match, and one is very happy and one is very sad."
"But we would put our arms around each other and say, 'You know what, I was lucky,' or, 'Next time you're going to get it, I'm sure', and, 'Are you okay?' Or we would leave notes in each other's racket bags for later." She added.
Evert and Navratilova's rivalry
ADVERTISEMENT
Article continues below this ad
Evert was already at the top when the Czech- American started showcasing her prowess. While Navratilova was still in the phase of gaining a grip on the sport, Evert bagged 16 matches out of their first 20 encounters.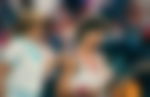 However, post that Navratilova made great strides in terms of gameplay and started leveling her score. By the end of their respective careers, both the former World No.1 had 18 Grand Slams, but Martina successfully flipped the head-to-head scores and engraved a lead of 43-37.
ADVERTISEMENT
Article continues below this ad
Watch this story: Cigars are only for nights out with the boys Serena Williams husband Alexis Ohanian flaunts his rustic self from an unexpected blast from the past
Further, they have met each other 60 times in the finals, out of which Navratilova has claimed 36 victories. Though in the case of three-set long matches, Evert was more efficient and has defeated Navratilova 15 times.