"Let Them Play": Billie Jean King Opens Up on Venus and Serena Williams' Futures in Tennis
Published 06/10/2021, 2:59 AM EDT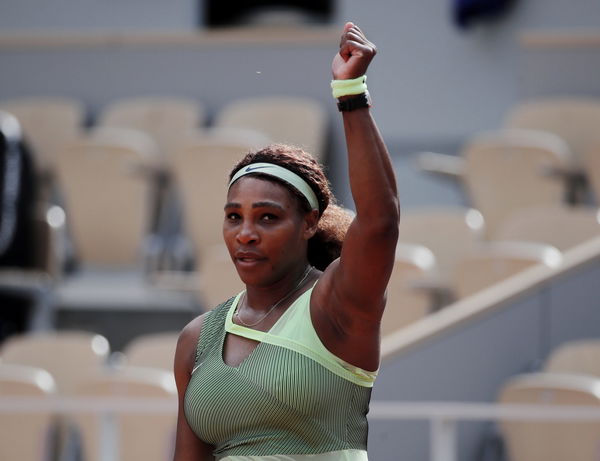 ---
---
Tennis great Billie Jean King has weighed in on the endless debate around Serena and Venus Williams and their futures in the sport.
ADVERTISEMENT
Article continues below this ad
While Serena, at 39, is still scrapping hard on the Tour, possibly in the quest of a 24th Grand Slam which would put her on a level with Margaret Court's record career haul, Venus, at a year older, is still going strong.
If Venus and Serena Williams are happy playing, they should just play: King
ADVERTISEMENT
Article continues below this ad
Appearing on a podcast, the 12-time Grand Slam champion advised the media and tennis fans to stop the conjecture around their retirement and just let them play as long as they want to.
King added that no matter what profession, one should treat one's career as a lifetime and the decision should rest entirely on an individual as to when she wants to stop. In the context of athletes, she added that if one still has the love and passion for the sport, it's "good enough" to keep playing.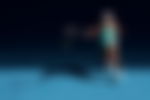 "Your career, you gotta treat it like a full lifetime. You should decide when you don't want to play. Because if you still love to play, that's good enough," King said.
On the Williams sisters, she said that for years, they have enriched women's tennis like very few have and the least that the tennis world could do is give them the freedom to decide when to go out.
"I think you should play as long as you want to play. Like, if Venus is still happy playing, even though she is losing in the first, second round, play. I think the least we can do is let them play for as long as they want to," the former champion added.
Venus and Serena have nothing left to prove, says King
While Serena has been struggling to hold her own of late and suffered a prolonged title drought in Grand Slams since 2017, Venus plays purely for the love of the game as winning or losing matters little at this stage of her career.
Watch This Link: Sisterhood: Serena Williams and Venus Williams' Cherishable Moments at Australian Open
ADVERTISEMENT
Article continues below this ad
King said that they have nothing left to prove to anyone as they have "won a lot" and it's okay to be losing now as it brings a different perspective and makes one learn a lot about life.
"They have played a lot, they have won a lot. It's okay to lose too. You learn about life. You win some, lose some," King said, adding that if one is resilient, one can always bounce back.
Regardless of what the media and masses might have to say, Venus and Serena have never much cared for unsolicited opinions on their futures and will retire when they want to.
ADVERTISEMENT
Article continues below this ad