Leylah Fernandez Admits She 'Still Can't Accept the Defeat' at US Open Against Emma Raducanu
Published 12/11/2021, 12:36 AM EST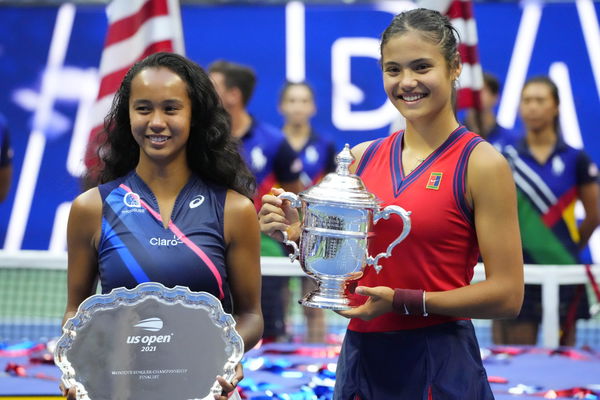 19-year old Leylah Fernandez has the sky as her limit. Not only does the Canadian star already have a WTA title under her belt, but she was also the finalist in the 2021 US Open women's singles.
Having lost out to a fellow 19-year old Emma Raducanu, Leylah looks back on her defeat in New York. Speaking to ESPN, she talks about what lies ahead and what her goals are. Moreover, she especially talks about the improvements she feels that she needs to make to her game.
Leylah Fernandez still has trouble accepting her US Open defeat
ADVERTISEMENT
Article continues below this ad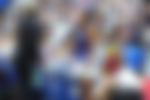 Talking to ESPN, the World No. 24 talked about her US Open loss to Raducanu and what she learned from it. "I still can't accept that defeat, but I learned what I can teach the world and that I can play against the greats," Fernandez said.
Looking forward to the 2022 season that is about to begin, Fernandez talked about her goals for the new year. She intends to play in large stadiums, with audiences who remain active and participate in the matches too.
Furthermore, the 19-year old intends to win more titles next year, adding more to her shelf of accolades. Currently, that shelf is adorned by her trophy from the Monterrey Open, which she won in Mexico in March 2021.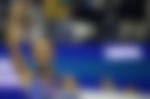 Fernandez looks forward to the 2022 Monterrey Open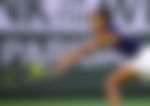 Leylah Fernandez will return to Mexican slopes when the 2022 Monterrey Open begins. The hard-court tournament is the one WTA Singles title that she won last year. Thus, she is the defending champion at Monterrey.
ADVERTISEMENT
Article continues below this ad
Talking about her excitement to defend her title, Fernandez said, "I am happy to play this tournament again, it is important to me. Mexico is like my second home, in Monterrey I won my first title."
Most certainly, the 19-year-old is going to have a great season next year, and who knows, it could be the breakout season for the star, too!
ADVERTISEMENT
Article continues below this ad