Leylah Fernandez Reveals How Separation From Mother Helped Her to Develop 'Steel-Minded' Mentality
Published 09/10/2021, 6:30 PM EDT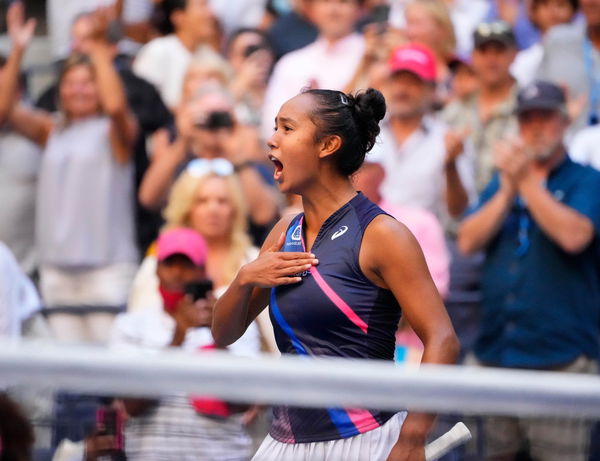 ---
---
Canada's Leylah Fernandez has already achieved more than anyone would've imagined. She is now on the cusp of history at the 2021 US Open. Defeating seeded players one after the other, she has strongly staked the claim of the next generation. However, her journey has not been easy. She has had to overcome numerous adversities along the way. Recently, the left-handed sensation spoke about the challenge of overcoming the initial hurdles.
ADVERTISEMENT
Article continues below this ad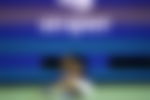 Fernandez comes from a very unique background. Her father is Ecuadorian, and her mother is of Filipino descent. Growing up, as Leylah said herself, her family had to go through a lot for her to play. As a result, her mother even had to go to California for a few years just to support the family. Since the Canadian was extremely young back then, it was difficult for her not to see her mother everyday. But all these challenges have finally paid off, as she is now rapidly climbing the ladder on the circuit.
ADVERTISEMENT
Article continues below this ad
WATCH THIS STORY: Serena Williams, Pete Sampras and Other Teenage Stars Who Reached the Finals of US Open
Leylah Fernandez looks back at her childhood challenges
At her semifinal press conference, Fernandez extensively addressed her growth as a tennis player. She spoke about her family's sacrifices, how she coped with the difficulties via a 'steel-minded' mentality, and how she is grateful for the whole experience. "It was definitely hard at first to accept," quoted the 19-year-old when asked about being separated from her mother at a young age. "But every time that I was on court when I was younger, when that happened, I had that focus, that mentality saying that I'm going to do everything in my power to achieve my dreams, to be closer to my dreams so that we can be together again."
✔️ No. 3 Naomi Osaka
✔️ No. 16 Angelique Kerber
✔️ No. 5 Elina Svitolina
✔️ No. 2 Aryna Sabalenka

Leylah Fernandez has defeated four consecutive ranked opponents, including three in the Top 5️⃣, en route to the #USOpen final 👏🇨🇦 pic.twitter.com/bCQTb4Mwu5

— ESPN (@espn) September 10, 2021
ADVERTISEMENT
Article continues below this ad
She continued, "I don't think I only did the job, but also my parents, my dad. He also made the decision one day to pack our things, go to the US so we can be with my mom because it was too much. You know what? I'm just glad that we made the decision of doing that, like having my mom go to California because it made me stronger. I think it made my family too, saying that we're going to make the sacrifice it's going to be worth it so I can make that dream possible. I'm just eternally grateful for everything that's happened to us."
ADVERTISEMENT
Article continues below this ad
As the saying goes, what doesn't kill you makes you stronger! Leylah Fernandez has shown us how relentless she is right throughout this tournament. If her story doesn't inspire you, very few things will. Nonetheless, this is most certainly the first chapter of a massive success story.