"Life-Changing Experience": Victoria Azarenka Reveals How Tennis Changed for Her After Motherhood
Published 04/30/2021, 9:18 AM EDT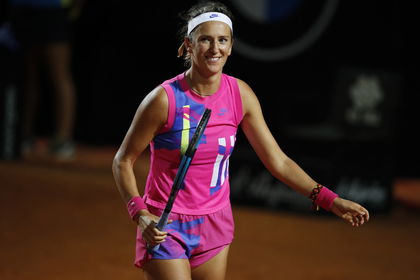 ---
---
Former Belarusian World No.1 Victoria Azarenka has experienced tough situations both on and off the court. Now, she looks back at those times positively as they brought her to her son Leo.
ADVERTISEMENT
Article continues below this ad
In a recent one-on-one interview with tennis legend Chris Evert, the 31-year-old opened up about her transformation after motherhood. More importantly, she revealed that after Leo, everything changed in her life, including tennis.
ADVERTISEMENT
Article continues below this ad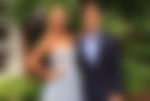 Victoria Azarenka on her experience as a mother
First off, Victoria Azarenka said that tennis is no longer her No.1 priority, but she still dreams about winning titles. However, learning to balance them emotionally has been a challenge for her.
"I still feel like I am learning," the Belarusian said. "And I don't think I was prepared for that; I didn't have an example of someone who has done it."
Immediately, she remembered Kim Clijsters but explained that their paths were different.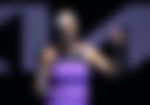 Soon after, Victoria transformed and even saw young competitors differently.
"I had to learn so many things and adjust," she continued. "The simplest thing like I look at some young players from a mother's point like I want to help them."
Afterwards, the current World No.15 drew parallels between her old and new outlook as a tennis player.
"Before, it was all confused to me," Leo's mother added. "It is not that I don't care about everybody else, but I was just so self-focused on myself and what I have to do."
Now, she had Leo to think about before herself.
To sum up, Azarenka highlighted that motherhood changed her relationships with people and friends. Moreover, it brought her close to her feminine side.
"It's definitely a life-changing experience, and with everything, even that happened, I won't take anything back," Vika concluded.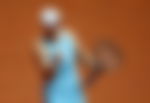 Azarenka looking ahead to a tough draw at Madrid Open 2021
Victoria is 12th seed at the ongoing Mutua Madrid Open 2021. Her first match is on April 30 against Ekaterina Alexandrova. Overall, she has a tough path ahead of her in the Spanish capital.
ADVERTISEMENT
Article continues below this ad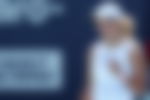 But the two-time Australian Open champion is improving her results in every tournament. It would not be a surprise to see her go all the way through in Madrid.
For now, she will look forward to keeping her fitness level up and staying positive through the days. Let us see how far Azarenka goes on the red Spanish soil.
ADVERTISEMENT
Article continues below this ad
WATCH: Victoria Azarenka's 3-Year-Old Son Leo Prepares Himself For the Upcoming Clay Court Season