'Like My Own Daughter' – Venus and Serena Williams' Childhood Coach Undergoes an Emotional Rollercoaster While Recalling Their Stirring Journey
Published 04/04/2023, 3:33 PM EDT
By

Follow Us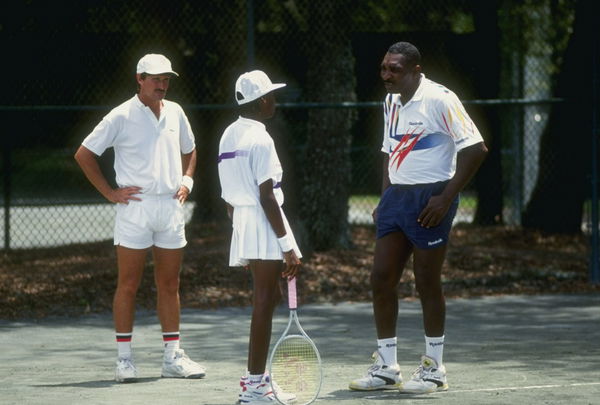 Venus and Serena Williams are two of the most successful tennis players of all time. While the sisters possessed incredible talent and potential, they had unrelenting support and encouragement during their childhood years from several figures. This allowed them to develop into serial champions. One of those figures was Rick Macci, a legend when it comes to coaching.
In the latest episode of The Playbook With David Meltzer podcast, Macci looked back on his time as the coach of the Williams sisters. He shared what his equation with the sisters was, as well as his relationship with their father, Richard.
Macci looked at Venus and Serena Williams as if they were his own daughters
ADVERTISEMENT
Article continues below this ad
In the podcast, Macci said, "I just looked at them as two little girls like my own daughter". He also revealed that Richard Williams was his "best friend". At the time, several reports surfaced that questioned Macci's relationship with Richard Williams and his daughters.
After all these years, Macci finally hit back at critics saying "I didn't look at it in any other way. If the rest of the world did, that's their problem. Okay?"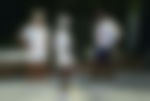 Macci also went on to say how the Williams sisters' "mom and dad hit the genetic jackpot." According to Macci, the sisters' prodigious tennis talent convinced him that they "could change the game and become number one." He concluded by saying that "it wasn't about Richard Williams or Rick Macci. It was about those two little girls."
Macci's impressive list of students and accolades
ADVERTISEMENT
Article continues below this ad
Apart from sharing his tennis expertise with the Williams sisters, Macci also oversaw the development of Maria Sharapova, Jennifer Capriati, and Andy Roddick. He has a whopping seven USPTA Coach of the Year awards to his name. The USPTA also inducted Macci into its Hall of Fame.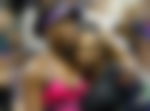 When he was young, Macci was a promising young player who represented Ohio at the under-18 level. After he became an adult, he cemented his position as the number one player in New Jersey.
ADVERTISEMENT
Article continues below this ad
To this day, the Williams sisters are appreciative of the prominent role that Macci played during their childhood years. Had it not been for Macci, the world may not have seen the best of Venus and Serena Williams.
Watch This Story: Sibling Rivalry Ensues as Serena Williams Locks Horns With Sister Venus Once Again