'Like My Own Daughters': Rick Macci Talks About Special Bond With Venus and Serena Williams
Published 12/27/2021, 3:30 PM EST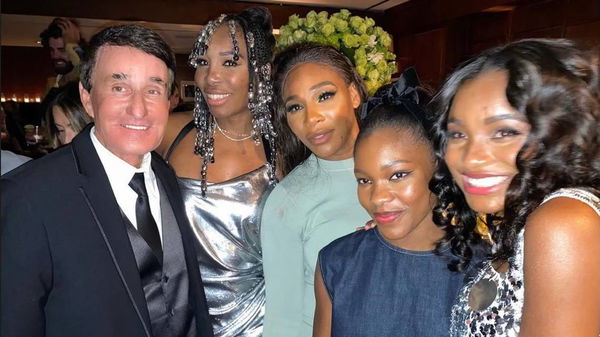 Real-life sporting dramas, when executed correctly, always inspire audiences irrespective of their affiliation to that particular sport. That's what 'King Richard' managed to do. The movie was based on the struggle of the Williams household in establishing Venus and Serena Williams at the top of women's tennis.
Narrated through the lens of Richard Williams, the movie also depicts other people who supported Venus and Serena during their earlier days. One of the prominent people to have identified the sisters' talent was legendary tennis coach, Rick Macci.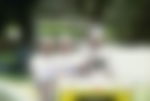 Rick Macci narrates his first interaction with Venus and Serena Williams in Compton
ADVERTISEMENT
Article continues below this ad
In a recent interview to TV personality Jennifer Eckhart in her podcast, Rick reminisced his first interaction with the Williams clan and the close bond he shares with them.
"Richard was my best friend and Venus and Serena were like my own daughters. And that doesn't sound like a lot time but take that times 365. So, we were family". 
The Hall of Fame coach continued, "When I went out to Compton and I met with the family, it was just like yesterday you know, and they came to the hotel room. Venus was on one leg and Serena was on the other leg and the arms around Richard, and they were hugging and kissing". 
Macci recently met Richard Williams post the release of 'King Richard'
The time both the Williams sisters spent at the Rick Macci Academy was instrumental in shaping up their games to the next level and also gave them the confidence to compete and win against the best.
During this period, Macci also became good friends with Richard Williams. After getting an invitation to attend the movie premiere, Rick also got to meet his good friend Richard few weeks ago.
ADVERTISEMENT
Article continues below this ad
"King Richard 👑. One of the best fathers and my best friend. It was amazing catching up.. it's like we never missed a beat! ❤️‍🔥LETS GO!!!", wrote Macci in an Instagram post.
 

View this post on Instagram

 
ADVERTISEMENT
Article continues below this ad
King Richard beautifully captures the learnings of Venus and Serena Williams from Rick Macci under the careful guidance of Richard as they all got together to achieve one common dream – to conquer women's tennis and became successful in doing so.