"Literally Was The Impetus": Serena Williams' Husband Reveals Olympia Drove Him to Own a Women's Soccer Team
Published 03/18/2021, 10:30 AM EDT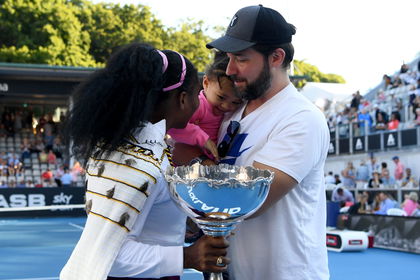 ---
---
Serena Williams, along with her husband, has recently invested in the women's soccer league in the United States. The two have recently become the owners of the Angel City Football Club that will begin to play in 2022 in the United States Soccer League. This is quite interesting, as it'll be the first time a big star has shown interest in women's soccer.
ADVERTISEMENT
Article continues below this ad
Surprisingly, Olympia, daughter of Serena Williams, also has a stake in the franchise. Thus, she is also an owner along with her parents, and she will surely boost the morale of the team.
In a recent interview, Serena's husband Alexis Ohanian revealed how little Olympia gave him the inspiration to own a women's soccer team. He claimed that even though Olympia is not capable of taking decisions for the team at the moment, she is a valuable asset.
ADVERTISEMENT
Article continues below this ad
"We're not ready to consult her yet," began Alexis with a laugh. "She also, look like, symbolically but also quite literally was the impetus for this. Because it was her kicking around a little football around the house we were in, there in Wimbledon while we were watching the final."
Alexis recalled how his daughter playing football inside the house actually made him think in the direction of women's soccer. He even called her the 'impetus' for this project.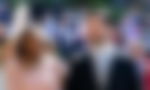 Serena Williams' husband tells the story of how the idea of owning a football club actually struck him
Alexis also spoke about what ultimately gave him the idea of owning a football club. He said that he took on a challenge after his daughter showed some interest in football.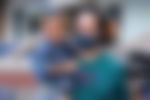 "I remarked to Serena, I was like any parent, she (Olympia) was wearing a little Alex Morgan jersey and running around. Like any parent, I was like, look one day you could play on that team. And Serena without missing a beat was like not until they pair what she's worth. I was like okay, all right challenge accepted, like okay, let's see what we can do to help change that," added Alexis.
ADVERTISEMENT
Article continues below this ad
Both Serena Williams and Alexis want to bring some changes to women's soccer. They hope that the wage gap between male and female players will soon reduce. It's surely a great start, and fans are quite excited to welcome their team to the league next year.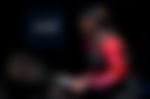 ADVERTISEMENT
Article continues below this ad