"Makes Me Wanna Push Even More": Victoria Azarenka Opens Up on Challenges Posed by Naomi Osaka and Others
Published 01/14/2021, 7:00 AM EST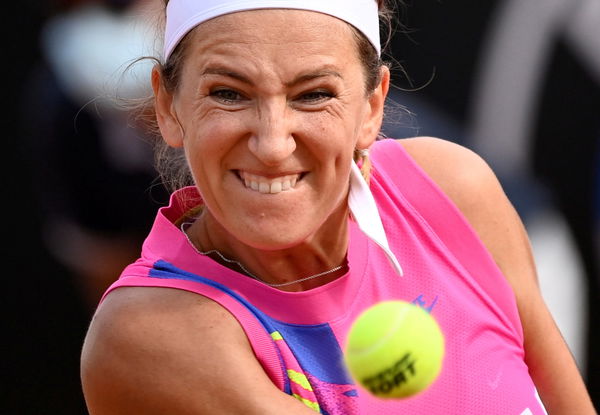 ---
---
Two-time Grand Slam winner Victoria Azarenka has opened up on the challenge she faces from the younger crop going into the new tennis season.
ADVERTISEMENT
Article continues below this ad
During an interview with a Chinese sports network, the 31-year-old Belarussian was asked how big the challenge was, facing the younger generation of women's stars, especially 23-year-old Naomi Osaka and 19-year-old Iga Swiatek, who became the first from Poland to win a Grand Slam title.
Azarenka says her experience will come in handy against younger players
ADVERTISEMENT
Article continues below this ad
Azarenka said she's confident that her game is in a good space at the moment and all the experience that she has picked up in all of her years on the women's Tour should stand her in good stead when it comes to facing young challengers.
Currently at 13th in the WTA singles rankings, the Belarussian said that she, too, was raw when she broke into the circuit but got better at her tennis as she picked up more experience on Tour.
"I feel like I'm in the best position in my career now, having (all) those experience(s) and living through certain things where I know how to handle myself better. For example, when I was younger, I was just learning and, kind of, stepping on my mistakes and then going through them. So I think you can look at it from both ways," Azarenka said.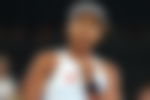 "They are bringing a lot more physicality": Victoria Azarenka
Azarenka added that while the game itself has evolved, young players bring that element of physicality, often making them daunting to face.
"In terms of young players, I think they are bringing a lot more physicality, which (is) part of what we started with our generation and a generation a little bit before us. I wouldn't say much more but that physicality of people being a lot more powerful, faster, balls are stronger, the courts are, you know, equipment and everything," she said.
"Appreciate that kind of competition": Vika on facing young stars
Azarenka added that she is excited to see a good many young players coming through, as it only makes the experience of viewing the game more enjoyable. She said:
"So that is something I always feel like you have to be aware of, elevating your level but in terms of, you know, just young players, as I said, I think you can look for it from different perspective but what is exciting for me is to see fresh faces and big personalities coming in Tour because that's what make it exciting for spectators as well (as) for players."
ADVERTISEMENT
Article continues below this ad
"I always feel like when I have competition, when somebody's pushing the limit, that's what makes me wanna push even more. So I appreciate that type of competition," said Vika, as she is nicknamed.
The Belarussian will be eyeing her third Grand Slam title as she heads to the Australian Open. She lost to Osaka in the final of the US Open last year.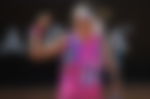 ADVERTISEMENT
Article continues below this ad