Maria Sharapova Details the Importance of Health and Wellness in Her Life
Published 02/23/2021, 12:34 AM EST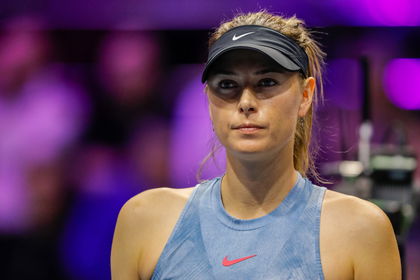 ---
---
Since she retired from tennis last year, Maria Sharapova has been highly active on the business front. Now, she is in the news for investing in a tech and wellness venture, Therabody.
ADVERTISEMENT
Article continues below this ad
The company's initial prototype, Theragun, was launched in 2016, and it was a great success in athlete circles. This is a tool invented by Dr. Jason that releases deeper tension in the muscles using vibrations.
In a recent interview with CNBC, the five-time Grand Slam champion explained why she chose to invest in Therabody. Considering that she has undergone many injuries in her career, the area of wellness isn't an unexplored one for her.
ADVERTISEMENT
Article continues below this ad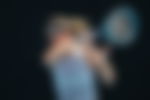 Maria Sharapova has had personal experience with Theragun
The 33-year-old Russian dedicated two decades of her life to tennis. Thus, she realizes the impact of having a recovery tool that can aid in the process of recuperation.
Sharapova revealed that when she was active on the women's tour, her physio had handed her the Theragun. That is how she got a firsthand experience of the product and understands its true value.
"I was very fortunate to have a physio 24×7 that looked after my body. And for the weeks out of the year when I didn't have someone next to me… he would hand over a Theragun to me," she said.
Moreover, when Maria Sharapova learned that the new product would be useful to everyone, she immediately joined the team.
Sharapova continued, "I realized as a retired player that having someone next to you all the time is not sustainable. So, when Dr. Jason invented a tool that can be used in every single household by every single individual, I realized the impact that this was making."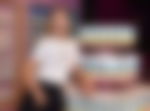 Sharapova reveals why Therabody was so exciting
Any athlete understands the importance of recovery more than anything else. And since Sharapova had been into sports from a very young age, she knew all that it entailed from experience. That is what made Therabody special for her. She said:
"Health and wellness space is one that I know very well. I was all about taking care of my body, making sure that I recovered well, that I activated my body before the match, and that's why the opportunity with Therabody was so exciting."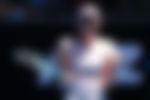 Sharapova also mentioned that she worked with Dr. Jason, the inventor, to build Therabody. "I love working on the back and forth of creating these pieces that eventually will land in people's homes and on their bodies and help them," Sharapova concluded.
ADVERTISEMENT
Article continues below this ad
Apart from Therabody, the Russian also has a sweets line called Sugarpova. In the coming years, fans might see her explore many business verticals with the same ease with which she championed tennis courts around the globe.
ADVERTISEMENT
Article continues below this ad