"Able to Take on a Greater Role": Maria Sharapova Reveals How Pandemic Helped Her Reap Commercial Success
Published 03/01/2021, 4:35 AM EST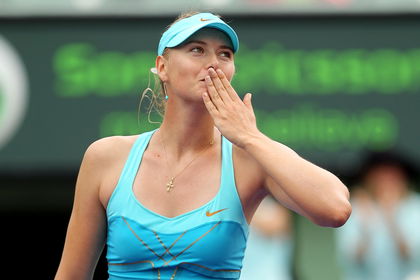 ---
---
Former tennis star Maria Sharapova has opened up on not only garnering success on the business front despite the economic challenges and hardships in a pandemic year, but also expanding her commercial interests into uncharted spaces.
ADVERTISEMENT
Article continues below this ad
While successfully piloting her hugely successful and part-eponymous candy line, 'Sugarpova', the five-time Grand Slam champion has also ventured into newer areas of business along with her commercial partners.
Maria Sharapova says pandemic gave her time to explore new projects and interests
ADVERTISEMENT
Article continues below this ad
In an interview to Create & Cultivate, an online forum for women entrepreneurs, Sharapova said that the pandemic, while giving her more time to "connect with family and friends" and take her pet venture forward, also provided her the scope to explore "new projects and interests".
The Russian revealed that she also made full use of the opportunity to cultivate some of her interests beyond tennis, such as "food, art and design" and explore untapped business potential through new "connections".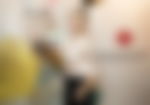 "I have also been able to take on a greater role with some of my existing partners like Bala and Therabody to help advise creative and strategic direction for each company," the two-time French Open champion said.
Maria Sharapova says tying with commercial partners has helped her broaden her entrepreneurial scope
Sharapova said pairing up with some of her commercial partners has also helped her broaden the scope of her entrepreneurship. She revealed that she never had time before to explore diverse interests and turn them into business opportunities like she did during the pandemic.
"It's something that I didn't have the chance to do before, and I am grateful for it now," the former Wimbledon champion said.
ADVERTISEMENT
Article continues below this ad
Having battled chronic shoulder pain in the latter half of her career, Sharapova decided to bid adieu to tennis on February 26, 2020.
The 33-year-old finished with 36 singles titles, including 5 Grand Slam championship trophies.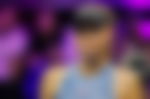 ADVERTISEMENT
Article continues below this ad
One of the most followed stars in the women's game in her time, Sharapova won her maiden Grand Slam title, the 2004 Wimbledon, at the age of 17. She became World Number 1 on August 22, 2005.