"I Haven't Reached My Peak Still": Marin Cilic Striving For His Best Days in Tennis
Published 11/03/2020, 9:11 AM EST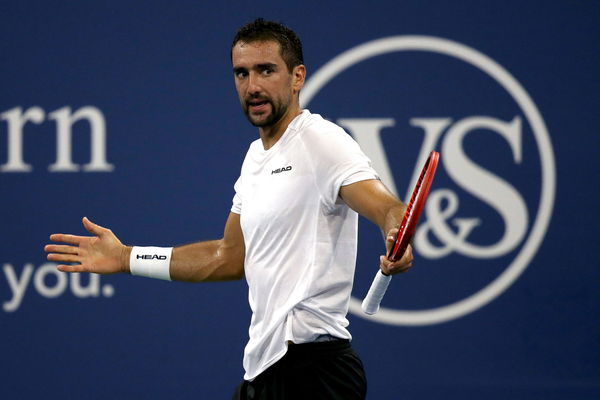 Croatian tennis star Marin Cilic has said that his career is yet to hit its peak despite success in Grand Slam events. Currently ranked 43rd by the ATP, Cilic believes that even at the age of 32, his best years in the game are still not past him.
Cilic, who has one US Open title and 18 ATP singles tour titles to his credit, is one of the few contemporary players to have won a Major during the era of dominance of the 'Big Three'.
Marin Cilic says he wants to play his 'best tennis'
ADVERTISEMENT
Article continues below this ad
Speaking to reporters after winning his opening game of the Rolex Paris Masters on Monday, Cilic said, "I feel that I haven't reached my peak still."
Cilic sent 21st-ranked Canadian Felix Auger-Aliassiame packing in his tournament opener, winning 6-0, 3-6, 6-3.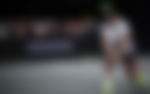 Elaborating on where he wants his game to be, Cilic said, "Peak meaning that I feel the best on the court physically, mentally, technically, that I play my best tennis."
"I would like to reach that peak and feel that, 'okay, I have done that,"  said Cilic, who is still hunting for his first title since the Queen's Club win in 2018.
"Haven't accomplished what I could": Marin Cilic
Looking back on his career, Cilic, who reached a career-high of No.3 in the ATP rankings in 2018, said, "I wouldn't say disappointed, but just, that maybe I haven't reached my peak and accomplished what I could have accomplished."
Cilic, who has won $28 million in career prize money, said, "I was not finding my best form this season, last season, as well, compared to the last few years before."
ADVERTISEMENT
Article continues below this ad
How fatherhood helped former US Open champion
Saying fatherhood has helped his game, Cilic added, "I'm feeling very happy on the court, off the court. This just gives me a little bit more stability in playing.
"And when I'm finishing tournaments, if I'm losing, I'm happy to go home."
ADVERTISEMENT
Article continues below this ad
Listing out some positives this season, Cilic said, "This season has been really good for me in terms of just getting some matches, playing guys, going back home, training and playing a tournament again."
Despite a spirited fightback, Cilic fell to eventual champion Dominic Thiem in the third round of the US Open this year.