'Market Someone Who's White and Blonde…' – When Serena Williams Remained Unbothered by a Mammoth $10 Million Difference Between Her and Maria Sharapova
Published 08/28/2022, 2:54 PM EDT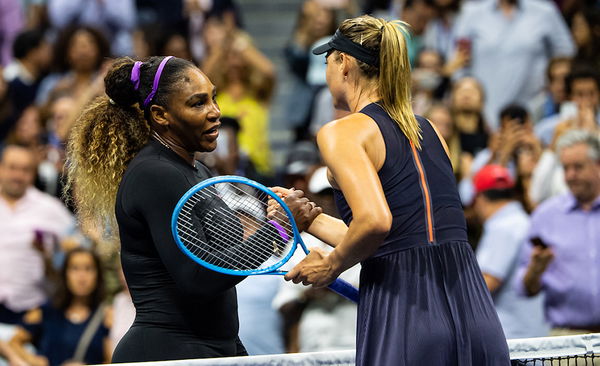 Apart from being one of the greatest tennis players of all time, Serena Williams is also one of the richest athletes in the sporting world. However, back in the day, she was not the most marketable tennis star, as Russian tennis player Maria Sharapova beat her in terms of endorsement deals.
Although Serena won more titles than Sharapova, many brands chose the Russian over the American tennis player. It did not affect the 23-time Grand Slam champion, as she once responded to a question concerning this difference with grace.
ADVERTISEMENT
Article continues below this ad
Serena Williams opened up about receiving fewer endorsement deals than Maria Sharapova
Back in 2013, Serena Williams received around $13 million in endorsement deals. Whereas, the Russian player earned around $23 million. Speaking about getting less in endorsement and brand deals, Serena said, "If they want to market someone who is white and blond, that's their choice. I have a lot of partners who are very happy to work with me. I can't sit here and say I should be higher on the list because I have won more."
"I'm happy for her, because she worked hard, too. There is enough at the table for everyone. We have to be thankful, and we also have to be positive about it so the next black person can be No. 1 on that list," she further said.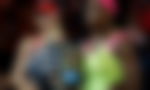 Notably, both Serena and Sharapova have been successful entrepreneurs, as they have succeeded immensely in the business world. Moreover, both of them gained many endorsement deals over the years as well. Currently, Sharapova's net worth is around $180 million, while Serena's stands at $250 million.
Serena and Sharapova's rivalry
ADVERTISEMENT
Article continues below this ad
Now that Serena and Sharapova are competitors in the entrepreneurial sphere, let's take a look at their on-court rivalry. Sharapova's most famous win against Serena came in the final of the Wimbledon Championships in 2004. In that match, the 17-year-old Sharapova shocked the world by beating Serena to clinch her maiden Grand Slam title. In the same year, she beat the American tennis star to win another trophy in the WTA Finals.
However, Sharapova's triumph over the legendary American stopped right after that, as Serena dominated every match between them from the semifinal of the Australian open in 2005 to the last meeting in 2019 at the US Open.
ADVERTISEMENT
Article continues below this ad
Watch This Story: Maria Sharapova versus Serena Williams – who wins the entrepreneurial race?
In terms of the head-to-head record, Serena dominated the Russian star with a 20-2 lead. Notably, Sharapova retired from tennis in 2020, while Serena will retire from the sport after the US Open.