'Michael Jackson Could Never Do That' – Venus and Serena Williams' Father, Richard Paid a Rich Tribute to the 'King of Pop'
Published 06/26/2022, 9:04 AM EDT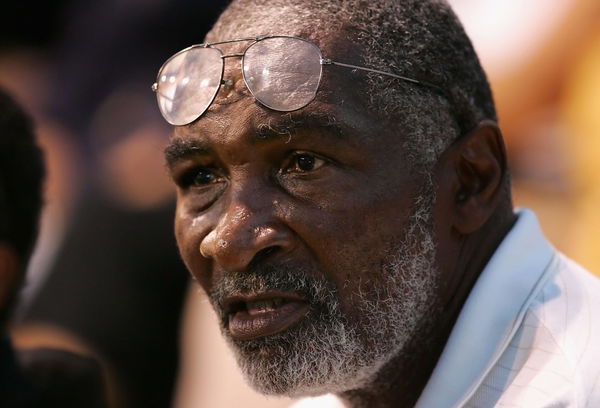 Going back in time, on 25th June 2009, the world shed tears as it lost its King of Pop, Michael Jackson. Often remembered as someone who introduced pop culture to the world, Jackson's death came in nothing less than a shock for everyone. Amongst the many disturbed people was also the family of Venus and Serena Williams.
Being kids of the 80's and the 90's generations, the Williams sisters were among the biggest fans of the American singer/dancer. And so was their father, Richard Williams. Learning about the death of Jackson, two days later, on 27th June 2009, Richard and Serena paid a rich tribute to him.
ADVERTISEMENT
Article continues below this ad
Richard and Serena Williams praised the legacy of Michael Jackson
At her peak during that time, Serena was not new to media interactions about tennis and outside tennis. Matching the same level of popularity was her father and coach, Richard Williams.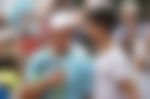 On 27th June 2009, interacting with a media house, Serena expressed her thoughts on Michael Jackson. Even though she was one of the biggest sports personalities of that time, she asserted of not even being close to the popularity and the aura of Michael Jackson.
"I wouldn't even mention my name and his in the same sentence," she said.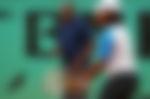 Having a similar view to that of his daughter was Richard Williams. He drew parallels between his daughters and the pop star to express the position of Jackson in his mind.
ADVERTISEMENT
Article continues below this ad
Watch this story- Maria Sharapova vs Serena Williams – Who Wins the Entrepreneurial Battle
He said, "My girls can go to the mall. Michael Jackson could never do that, never at any stage in his life. He was the most famous person in the world." Going further, he ended by saying, "He (Michael Jackson) represented hopes, dreams, and ideas for people."
Serena at the 2022 Wimbledon Championships
ADVERTISEMENT
Article continues below this ad
Flash forwarding to 2022, Michael Jackson is remembered as the greatest musician. However, that isn't the case with Serena Williams. The 23-time Grand Slam winner continues to build on her massive legacy. Eyeing her next Grand Slam title, the 40-year-old is at the 2022 Wimbledon Championships.
Coming back to the tour after a one-year break, Serena played doubles at Eastbourne. Entering Wimbledon as the wildcard, the 7-time champion will kick off her campaign with a first-round clash against Harmony Tan.