'Holy C**p' – Martina Navratilova Can't Believe Toronto Blue Jays' Dominant Display in a Record-Breaking Win Over Boston Red Sox
Published 07/23/2022, 1:30 PM EDT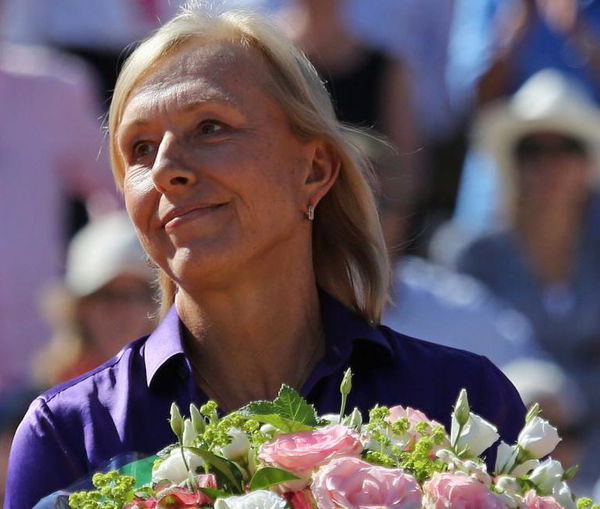 18-time Grand Slam winner Martina Navratilova has been commentating on tennis matches since 2007, after her retirement from the sport in 2006. Often, we saw her use social media to talk about tennis. However, she also has good expertise in other sports, as she recently reacted to golf, particularly the Open Championship.
ADVERTISEMENT
Article continues below this ad
Now, she opened up about Major League Baseball, as the former tennis player reacted shockingly after yesterday's match between Toronto Blue Jays and Boston Red Sox.
ADVERTISEMENT
Article continues below this ad
Martina Navratilova reacts after Toronto Blue Jays annihilated Boston Red Sox
Earlier, CBC News reporter Devin Heroux posted some mind-boggling statistics from yesterday's game between the Blue Jays and Red Sox. Later, Navratilova retweeted, and in the caption, she wrote, "Holy crap."
ADVERTISEMENT
Article continues below this ad
Yesterday, at Fenway Park, the Blue Jays absolutely annihilated the Red Sox 28-5, with scoring 11-run in the fifth inning. Additionally, this was a record-breaking night for the franchise history in terms of runs and hits. On the other hand, the Red Sox allowed the most runs in the history of their franchise, which is not a good record to hold.
ADVERTISEMENT
Article continues below this ad
No wonder Navratilova was in awe, as she could not believe the numbers of this game. Meanwhile, this loss for the Red Sox will be a huge blow regarding their chances for the playoffs.
Navratilova is not supporting the scenario regarding LIV Golf Series
In recent times, there have been plenty of controversies regarding the PGA Tour and the LIV Golf Series. Notably, many pro golfers are jumping ships from the PGA Tour to the Saudi-backed LIV Golf Series. Many champion players, like Phil Mickelson, Dustin Johnson, and others, have already announced their departure from the PGA Tour in order to join the LIV Golf. During the recent championships, Navratilova took a dig at some of the players, who joined the LIV tour.
Am I a bad person if every time Dustin Johnson or DeChambeau are hitting the ball I am silently flipping them off?
🤷🏼‍♀️🤷🏼‍♀️🤷🏼‍♀️

— Martina Navratilova (@Martina) July 17, 2022
Watch This Story: Former US President Donald Trump finds a staunch critic in Martina Navratilova over his support for LIV golf tour
Earlier, Navratilova lauded the 15-time Major Champion, Tiger Woods, for his stance against the Saudi-supported golf tour, as he was taking sides with the PGA Tour. Meanwhile, the future of the PGA tour is still in disarray, as Navratilova showed concerns over it.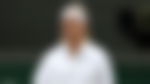 On the other hand, we will see the 18-time Grand Slam champion Navratilova soon during the US Open Grand Slam tournament, commentating during the matches.