"Modeled My Game After Them": Coco Gauff Reveals How Venus and Serena Williams Inspired Herself and Her Dad
Published 04/05/2021, 6:00 AM EDT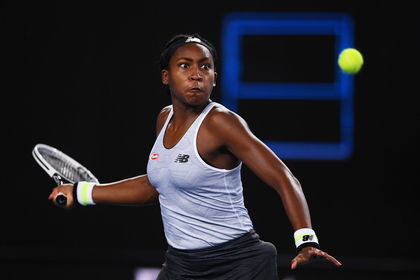 ---
---
American tennis legends and sisters, Venus and Serena Williams, have inspired an entire generation with their life in sport. Even now, they continue to be an inspiration even for the upcoming generation of tennis players such as Coco Gauff.
ADVERTISEMENT
Article continues below this ad
The 17-year-old American star has made the tennis world marvel at how she has been maturing into a better athlete. Now, Coco has reiterated how the Williams sisters have played a crucial role in her life.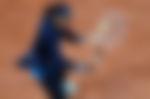 ADVERTISEMENT
Article continues below this ad
Coco Gauff admires Venus and Serena Williams on and off the court
In a recent press conference, Coco Gauff spoke about what she respects and admires the most about Venus Williams and Serena Williams. She had to choose from their game style, their success, their on-court persona, or their off-court personalities and the things they've done for the game.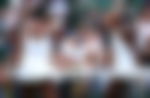 Coco said, "Definitely all of the above. But first, what drew me to them was how they play. And just seeing someone coming from where they came from make it big on tour is definitely inspiring for my dad to get me to start playing. And I kind of modeled parts of my game after both of them."
Indeed, the Williams sisters, winners of 30 Grand Slam singles titles combined, heightened the level of women's tennis. Moreover, they even led the whole tennis community to encourage equal rights. It is no wonder the world draws inspiration from the two.
"And definitely the off-court what they done for the game and fighting for equality and all that is super inspiring. And that's also why I always look up to them," Coco answered.
Interestingly, Gauff not only learned from the best but also got the opportunity to best the best. In her head-to-head battle against Venus Williams, she leads 2-0, and both wins came in Grand Slam tournaments.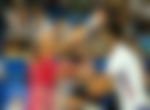 Coco does not remember where she saw first saw Serena Williams
Coco tried to remember when she first saw the Williams sisters playing live. She also revealed which sister's poster once hung in her room.
ADVERTISEMENT
Article continues below this ad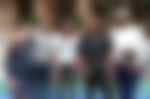 She said, "I had a small poster of Serena in my room. Um, and I think the first time I saw them play from what I remember was probably at US Open. I don't think I saw Serena in person, but I did see Venus play in Ashe stadium. And I think the first time I saw Serena, I could be wrong but from what I remember, probably at Miami Open."
Coco has found her foot settled even as a teenager like her role models. And she looks forward to making her name and path in the wide world of tennis.
ADVERTISEMENT
Article continues below this ad