"More Than Acceptable" – How Naomi Osaka Was Consoled by Her Mother During Tough Times
Published 07/29/2021, 6:44 AM EDT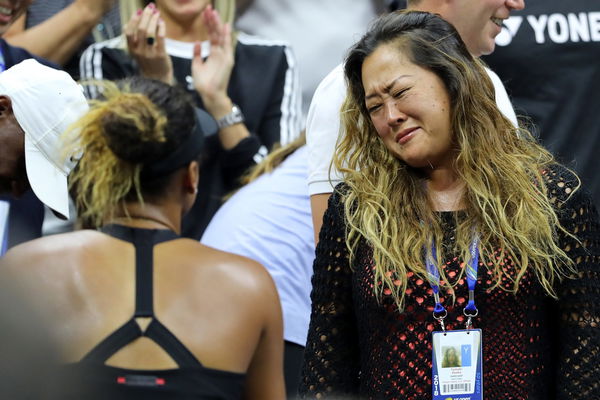 ---
---
Earlier this month, Naomi Osaka made her on-screen debut with her self-titled Netflix docuseries. Glued to their television sets, it thrilled fans with its intimate and up-close narration. Throughout the series, Naomi is captured unfiltered, being her unapologetic self. Hence, fans connected easily on seeing their celebrity in a more humane form. As the story takes a deeper dive into the life of Naomi, it made several discoveries that left fans with a mixed bag of emotions.
ADVERTISEMENT
Article continues below this ad
The series takes one on a journey from Naomi's childhood to her way up the ranks. In doing so, it unravels aspects of Naomi's life that are rather unknown and unheard of.
ADVERTISEMENT
Article continues below this ad
Running high on emotions, the plot often takes several dramatic twists and turns. From Naomi's moments of glory to her first taste of failure and dealing with an unbearable loss, the script has everything one would need.
"Is this acceptable?" – Naomi Osaka
In the second episode, Naomi took a trip back home where she engaged in a heartfelt conversation about her career with her mother. Coming on the back of a difficult season, Naomi struggled both on and off the court.
While the death of her idol, Kobe Bryant, affected her mentally, it also reflected a dip in her form. As a result, she had doubts over her career that her mother hopefully cleared.
Confused and wondering, a timid Naomi asked her mother, "Did you think by the time I was 22, I would've done more or do you think this is, like, acceptable?"
Without a second thought, a mother reassured, her saying, "more than acceptable."
Naomi's mother toasted the evening to the birthday girl. She said, "Well, this year has been kind of choppy, on and off.
"But I guess you're growing up, very nicely. And remember, we are always here to help and support, no matter what."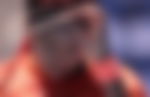 The episode ended with Naomi's father making an emotional speech at the dinner table.
He said, "I'm just happy that you're learning and that you are becoming a whole new you every day, and a better you comes out all the time. So we trust you and we believe in you, that you'll always do the right thing when the time comes. And we're just proud of you,"
Watch this story: Roger Federer, Serena Williams, Rafael Nadal and Other Gold Medalists at Olympics
Disappointment in Tokyo for Naomi
ADVERTISEMENT
Article continues below this ad
Naomi Osaka made a much-awaited return to the court at the 2020 Tokyo Olympics. Earlier this year, she opted out of the French Open and 2021 Wimbledon Championship, citing mental health reasons.
Hence, her comeback was the highlight of the tournament, as she was termed favorite for gold.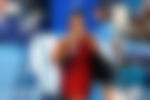 However, Naomi's dream return was cut short after a shock defeat in the third round of the tournament, at the hands of Marketa Vondrousova. The tennis fraternity watched in absolute disbelief as the World No.2 was beaten in straight sets. Of course, Marketa broke hearts and crushed the dreams of many but also became an instant favorite, one they are sure to look out for.
ADVERTISEMENT
Article continues below this ad