'My Arms Were Actually Bigger Than This' – Martina Navratilova Hilariously Trolls a Magazine for Getting Her Photo Wrong
Published 05/13/2022, 11:30 PM EDT

Follow Us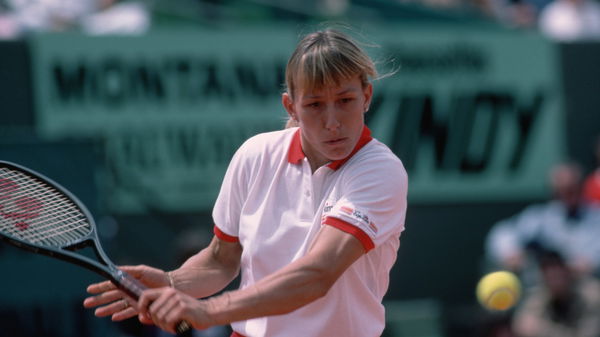 There have been many legendary tennis players who have enthralled tennis fans over the years. From the likes of Billie Jean King to the Williams sisters, the sport has been fortunate to have these players. Among them was the icon, Martina Navratilova. Further, Navratilova's career had many glorious achievements. She clinched an astonishing 59 Grand Slam titles overall. While 18 of them came in women's singles, she won 31 and 10 women's doubles and mixed doubles titles, respectively.
Recently, a magazine took the name of Martina Navratilova as one of the Wimbledon legends. However, the magazine got her photo wrong. Subsequently, Navratilova reacted to this mistake committed by the magazine.
ADVERTISEMENT
Article continues below this ad
Martina Navratilova has a funny response to a magazine's mistake
A magazine wrote on their official Twitter handle, "When you're talking about Wimbledon legends, the name Martina Navratilova better be ready to roll off your lips." But the photo posted there wasn't that of Navratilova. Reacting to this, the tennis legend said, "My arms were actually bigger than this, haircut similar but never wore Nike… #99"
Navratilova was a fierce competitor on the tennis court. However, her on-court rival and good friend, Chris Evert, described her as soft from the inside. Opening up about this, Evert said, "I think people thought of her as a villain because physically she was so strong. There's Chrissie, Tracy Austin, Ivan Goolagong, and along comes Martina, who is, you know, working out and then veins popping out of her arms and is really strong. People were taken aback and people were intimidated by this. But, she is a kitten."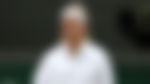 Martina disagrees with Wimbledon's decision
ADVERTISEMENT
Article continues below this ad
In the wake of rising tensions in Eastern Europe, Wimbledon took a firm stand of banning Russian and Belarusian athletes from this year's tournament. However, this move attracted criticism from many famous personalities in the tennis fraternity, including Djokovic and Navratilova.
WATCH THIS STORY: The Greatest Comebacks in Tennis
ADVERTISEMENT
Article continues below this ad
The latter said, "On an individual level, I just think it's a step in the wrong direction because you're punishing individuals for being from a particular country where they had nothing to do with the country's policy."
Further, this move has affected many top players in the world like Daniil Medvedev. At a time when Medvedev was looking to regain the top spot from Djokovic, Wimbledon's ban has put a major blow to his hopes of attaining the Number 1 ranking.