"My Best Friend": Coach Rick Macci Reunites with Venus and Serena Williams' Father
Published 12/12/2021, 9:30 AM EST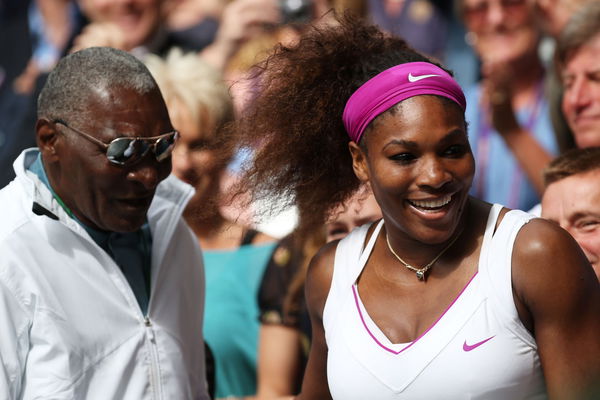 'King Richard', the biographical drama about the lives of Venus and Serena Williams, has gained a lot of popularity. Not only have critics appreciated the movie, but audiences have showered love over it as well.
The relationship between Richard Williams and his daughters Venus and Serena is highlighted in the movie. Over the course of the movie (and their lives), the sisters meet Rick Macci, who becomes their coach.
Macci believes in the girls' talents and takes them both into his academy. Additionally, Richard and Macci became really good friends, with how much time they spent together. Moreover, it was their mutual concern and love for Venus and Serena Williams that brought them closer together.
ADVERTISEMENT
Article continues below this ad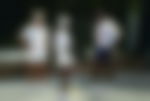 Macci and Richard are friends to this day
Rick Macci very recently met the father of Venus and Serena Williams, and one of his best friends, Richard Williams. Sadly, Richard is known to not have been in good health as of late.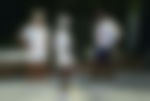 After suffering from two strokes in 2016, which affected his speech, Richard has been living in Atlanta with his son. However, despite his health issues, Williams continues to meet his daughters.
Rick Macci recently met Richard when he went to visit the latter in Palm Beach. "I spent about two and a half hours with the 'original King Richard. The guy's in great spirits, it was amazing going back down like memory lane."
Furthermore, Macci talked about his friendship still being strong with Richard. "It's like we never missed a beat- his memory is like a steel trap. It was like, one of the best days of my life!"
Certainly, this update on Richard still being coherent, and being able to remember his friend, is wonderful news.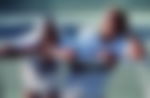 Macci talks about Serena Williams as a little prankster
Macci then shows his students a picture of himself, Venus, and Serena Williams at the afterparty for the movie. Then he reminisces about the sisters' time at the academy, and how Serena Williams was very much a prankster at a young age.
ADVERTISEMENT
Article continues below this ad
 

View this post on Instagram

 
"She was joking around, but at the end of the day, they worked their bu**s off, every day," Macci teaches his students.
ADVERTISEMENT
Article continues below this ad