Naomi Osaka Opens Up About the Impactful Lesson She Inherited From NBA Legend Kobe Bryant
Published 02/12/2021, 12:36 PM EST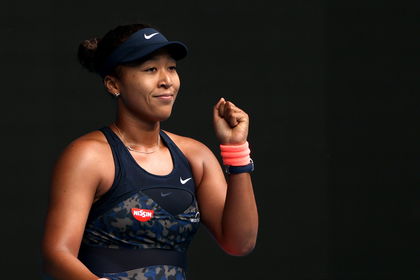 ---
---
Kobe Bryant is no more, but his legacy lives on. A transcendental human being, his impact expanded beyond the game of basketball. The late Lakers legend was a huge fan of tennis and an ardent admirer of Naomi Osaka.
ADVERTISEMENT
Article continues below this ad
Kobe's legacy just doesn't fit into the world of basketball, as there are several other athletes across different sports who've been impacted by him. Naomi Osaka was one of Kobe's disciples who learned a lot from the NBA icon.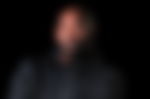 Osaka recently encountered a butterfly that flew out of nowhere and sat on her nose during her Australian Open match. It refused to leave her for a few moments, and a lot of people were convinced that it was a sign from Kobe himself! 
ADVERTISEMENT
Article continues below this ad
Naomi Osaka reveals how Kobe Bryant instilled a solid competitive mentality in her
Kobe was a man of the people. Not everyone loved him, but as the fallen icon always said, he wasn't playing for them. An athlete in any sport would go through a fair amount of ups and downs in their career. 
Kobe Bryant wasn't spared of downfalls in his career, but he learned how to overcome them. Possessing knowledge is crucial, and what's more important is to pass it on to the next generation. 
Kobe was a pioneer, and here's the powerful lesson that Osaka received from the five-time NBA champion. 
"I remember he told me, 'Imagine that you're a lion and you're hunting your prey. So you see a deer off in the distance. And if you watch Animal Planet, you always see the lions looking at their prey, and they have gnats around their eyes.
"Think of the media and the press as gnats, and you're the lion, so never get distracted. And you never see the lion trying to swat away the flies or anything like that'."
ADVERTISEMENT
Article continues below this ad
Kobe often found himself under the scanner, but he soared above all the adversity. Naomi Osaka still has a long way to go in her career, and she'll undoubtedly hold on to the unforgettable lesson from Kobe Bryant. 
The 23-year-old has inherited a lot of knowledge from Kobe, and she will continue to follow in his footsteps and carry on the humongous legacy that he's left behind. 
ADVERTISEMENT
Article continues below this ad