"Need Someone Who Inspires You": Maria Sharapova Reveals Who Helped Her Evolve as a Tennis Player
Published 12/26/2020, 9:56 AM EST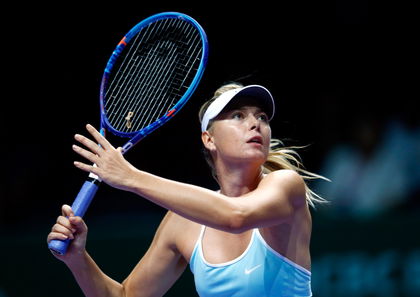 ---
---
Former Russian tennis star Maria Sharapova has opened up on her evolution as a tennis player and the core team, which catered to her betterment in the game.
ADVERTISEMENT
Article continues below this ad
Maria Sharapova has always valued her support system
Looking back at her playing years on a podcast, the five-time Grand Slam champion said that she always valued the support system around her as it made her the player that she became.
ADVERTISEMENT
Article continues below this ad
Asked how her needs as a player changed over the course of her career and how she evolved at a personal level, Sharapova said, "Something that I valued very much was the support team that I had and tennis is most of the time very individual."
 

View this post on Instagram

 
"But I valued my support, tremendously, because I wanted to win and I wanted to lose with them and that was a very critical part of the decisions that I made."
Sharapova underlines the importance of coach when a player is young
She said she chose her team members on the basis of how it would feel to lose with them.
"I always hired my team members based on how I would feel losing alongside them. We lose so much more than we win in tennis.
"You need someone that inspires you to keep going every single day and although it's great to know that you have this routine, it does get static and it does get boring. And how does your team find ways to make it interesting for you," the former tennis star said.
She also underlined the importance of a coach in the formative years of a professional tennis player.
"That's why when you're younger, you need a coach or you need a skill-set that's slightly different than when you're older. Because when you're younger, you are working on foundation, you are working on building who you are, what your game is as a player," the two-time French Open winner said.
She added that with time and experience it becomes easier for players to make their own decisions.
"When you're a little older and start taking responsibility and really driving your career from your own hand, as opposed to people around you doing that, though, it's a big step, I think it's an important one to make those decisions," the Russian, now a successful entrepreneur, said.
Sharapova reveals what made her part ways with father as coach
She revealed how and when she decided to stop being coached by her father.
"My father was my coach from Day 1 and he coached me from the sidelines until the last day that I played. But when I was 21 and had won my third Grand Slam, he was at the Australian Open with me.
"After that event, I realized that I wanted to do it on my own. There was something in me that said I'm grown up, I have learned all the valuable lessons from him and I love him so much.
ADVERTISEMENT
Article continues below this ad
"But I wanna do this on my own. There were always coaches next to him, like helping and guiding him, but he was always like my main, you know, coach-figure," Sharapova said.
"And after winning three Grand Slams, it's always a tough decision to make. Why change something that's working. And there was no one that could make that decision but me," the former Wimbledon champion said.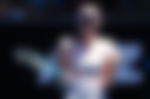 ADVERTISEMENT
Article continues below this ad
However, Sharapova could win just two more Grand Slam titles after separating from her father as a coach.