'Needed Something to Throw' – Renowned American Author Revealed a Horrifying 'Handgun' Incident With Martina Navratilova
Published 08/16/2022, 2:26 PM EDT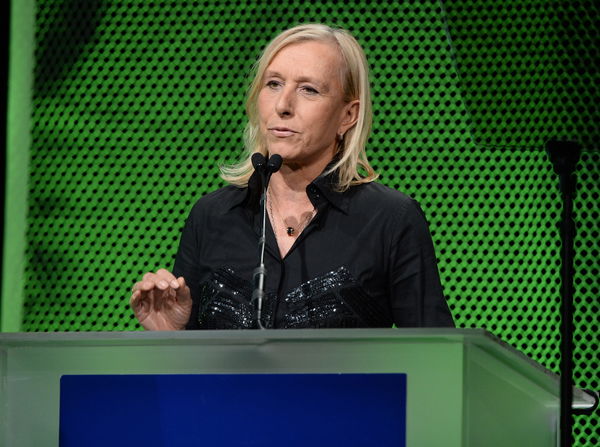 Legendary tennis player Martina Navratilova has been one of the very few outspoken athletes in the world. Notably, in the late 80s, she grabbed plenty of headlines after coming out about her sexuality.
Moreover, the former Czech-American tennis player had her fair share of relationships with many famous personalities. Back in 1979, Navratilova fell in love with a famous novelist named Rita Mae Brown. However, they had to end their relationship due to an unfortunate incident that almost cost Navratilova's life.
ADVERTISEMENT
Article continues below this ad
Martina Navratilova had a 'gun' incident with author Rita Mae Brown
After spending two years with novelist, Mae Brown, Navratilova ended things with her in 1981 after a 'handgun' incident. According to reports, Navratilova was packing things in her car and Brown threw a loaded handgun at the car, which fired and shattered the rear window. Fortunately, the bullet missed the former tennis player by inches.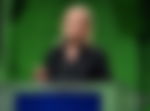 Speaking about that incident, Brown said, "I needed something to throw and, not realising it was loaded, threw it at the car."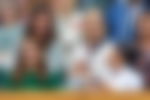 Notably, Brown dropped the handgun on the floor and then threw the gun. Despite her explanation, Navratilova ended things with her. Currently, she is with her wife, Julia Lemigova, a former model from Russia.
Navratilova ruled the tennis world back in the 80s
Navratilova turned pro in 1975, and from that moment, she dominated the tour. However, she was literally untouchable in the 80s, as she produced some incredible performances in that decade.
ADVERTISEMENT
Article continues below this ad
Watch This Story: Chris Evert once narrated a time where she fell over with laughter owing to Martina Navratilova's innocent act after a brutal loss
From 1981 to 1989, Navratilova won 15 Grand Slam singles titles, including 2 French Open titles, 3 Australian Open titles, 4 US Open titles, and 6 Wimbledon titles. Moreover, she won 6 Wimbledon titles in 6 consecutive years (1982 to 1987).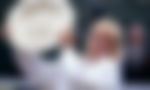 ADVERTISEMENT
Article continues below this ad
In 1987, she won the triple crown at the US Open, as she won the singles, doubles, and mixed doubles titles, which was a rare occurrence in the sport. In terms of Grand Slam titles, she won 59 (18 singles, 31 doubles, and 10 mixed doubles). Additionally, she won 167 singles titles, which is the most in tennis history.
Is Navratilova the greatest tennis player ever? Let us know in the comments.