"Never Saw Serena as Angry"- Naomi Osaka Reflects on the Controversial US Open Finals
Published 02/13/2021, 1:00 AM EST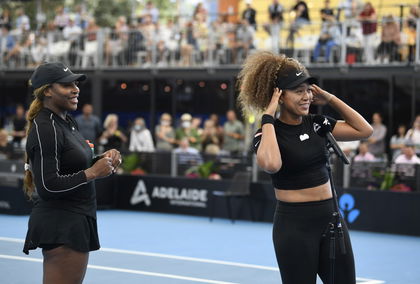 ---
---
The crowning of Naomi Osaka at US Open 2018 at the tender age of 20 came in a weird fashion. The clash between umpire Carlos Ramos and Serena Williams eclipsed her sensational victory and did not leave her a chance to celebrate. 
ADVERTISEMENT
Article continues below this ad
That controversial night at the Arthur Ashe Stadium left a bitter taste in the mouth of many. Serena's supporters were dejected with the way her outburst led to that straight-set loss, while Naomi's fans argued that she deserved more respect that night.
Naomi Osaka opened up about her feelings during the US Open 2018 Final
ADVERTISEMENT
Article continues below this ad
That year, a 20th seed, Naomi had defeated players like Aryna Sabalenka and Madison Keys to qualify for the final. She was up against her childhood hero in Serena Williams and wanted to defeat her while still paying the utmost respect to the 23-time Grand Slam Champion.
However, things took an unfortunate turn, and the night became an affair of yelling, crying, cursing, warning, and whatnot.
In a recent interview, Naomi recalled the tale and expressed, "I never saw Serena as angry or anything like that. It was a tennis match. She was expressing her emotions, but we were playing tennis. You know what I mean?"
After that night, the Japanese player turned into an overnight sensation back in her country and also in the entire world. But little did she know that her victory was the least debated topic with Serena's outburst taking center stage.
She expressed her only hopes from the following day, "Just for everyone to stop pushing the narrative that Serena was being mean or stuff like that. For me, it was weird because, at the time, I didn't even know they were saying that.
"After the match, I didn't have my phone or anything on me. I was just eating dinner with my parents. And then when I woke up the next morning, it was on the news."
The one thing that the Japanese star regrets to this day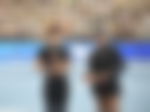 Naomi Osaka has always been vocal about her truest admiration for the Williams sisters. When Serena made her professional debut in 1995 as a 14-YO American, Naomi was still two years away from taking birth. So it was all dreamy for her to find Serena at her Grand Slam final debut. 
ADVERTISEMENT
Article continues below this ad
About one of her regrets, the rising star exclaimed, "I was very shocked because, first of all, that was the first time I was ever on the news.
"Second of all, I felt like it was for all the wrong reasons. So I feel like this is something that I've learned over the years. But I wish I could have said something back then."
She is very kind at heart and very straightforward during interviews, and that's for sure. This year, both Serena and Naomi drawn in the same half. Do you think they will again get to butt heads yet again?
ADVERTISEMENT
Article continues below this ad