'Do Not Bet Against Tom Brady' – Eugenie Bouchard Talks About Her Famous Superbowl Story Turning Into a Movie
Published 05/13/2022, 1:05 AM EDT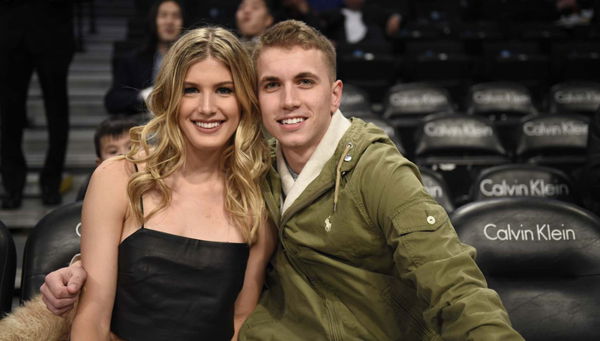 In 2017, Eugenie Bouchard was one of the most popular names in tennis in the United States. During the Super Bowl that year, Bouchard got herself a hilarious story to reminisce, thanks to the game between Atlanta Falcons and New England Patriots. The match was historic because of the Patriots' unbelievable comeback win against the Falcons, thanks to Tom Brady's heroics.
Before the start of the match, Eugenie Bouchard tweeted an early prediction for Patriots' loss. Then, she made a bet with a fan for a date if Patriots loses. Recently, the Canadian tennis star opened up about that whole incident where she talked about never betting against Tom Brady. 
ADVERTISEMENT
Article continues below this ad
Eugenie Bouchard talked about not betting against Tom Brady and her Superbowl story turning into a movie
During the recent Off The Vine podcast, Bouchard had a candid chat with host Kaitlyn Bristowe. In there, she talked about the whole Twitter date incident and what transpired after that.
"The Falcons were killings the Patriots if you remember. And I tweeted something, and I just wrote like 'oh, I knew Atlanta would win just to be annoying'. So I was scrolling through and this guy writes 'if the Patriots come back and win we go on a date. I was like, there's no way this is gonna happen, so let me just tweet him back, and like I wrote 'Sure' on top of his tweet. And then lo-and-behold, do not bet against Tom Brady because he had the best comeback in Superbowl history basically." 
Notably, Brady led the Patriots to overcome a 25-point deficit to clinch the Superbowl in 2017. Brady also won the Superbowl MVP award.
Bouchard further revealed, "I don't like people to say things and don't follow through. So, I'm gonna do this no matter what because I said I would, I have to stay true to my word. It turns out he is this nice boy from Chicago who goes to the University of Missouri, who's a couple of years younger than me. His name is John, and he was like cute. We went to a Nets game." 
The Canadian icon also talked about the prospect of the whole incident being made into a movie.
"My agent got an email from a producer and a writer from LA and they said we read about your story and we think it's amazing and we'd like to shop it around to different studios and then turn it into a movie. They sent me like a draft like loosely based on the real story. Fox 2000 ended up buying it and so now I'm like executive producer and it's in the works and this is all because of a tweet."
Bouchard's amazing run in 2014
ADVERTISEMENT
Article continues below this ad
Eugenie Bouchard had an unbelievable start to her career as she became the talk of the town with her stupendous performances during the 2014 WTA season. The Canadian reached two Grand Slam semi-finals (Roland Garros and the Australian Open). Then, she reached the Wimbledon final and lost to Petra Kvitova.
Despite the defeat, Bouchard became the first Canadian tennis player to reach the final of a Grand Slam event.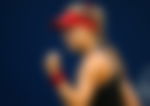 Currently, she is nursing a shoulder injury and will soon make her comeback on the tour.
ADVERTISEMENT
Article continues below this ad
Watch This Story: A timeline of the mega feud between Maria Sharapova and Eugenie Bouchard