'No Days Off..' Despite Christmas, Serena Williams' Husband Alexis Ohanian Ordered to Fulfill His Weekly Tradition for Daughter Olympia
Published 12/26/2022, 9:37 AM EST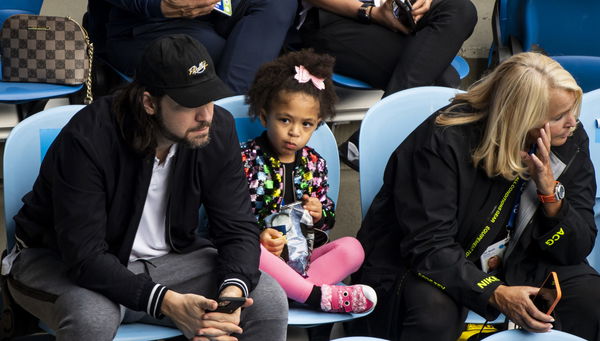 It might be the holiday season for the rest of the world but not for the husband of Serena Williams. Be it any season, Alexis Ohanian is booked every Sunday to make pancakes for his daughter Olympia. This Sunday too, this was bound to happen as Ohanian collaborated with his daughter Olympia to make pancakes on Christmas. A tradition in the setting has made the father-daughter duo create core memories.
Ohanian has proved his love for his daughter time and again by indulging in multiple activities such as this one. He has taken her on the first hike and has also introduced her to the British tea culture.
Alexis Ohanian does not get a day off even on Christmas because of Olympia
ADVERTISEMENT
Article continues below this ad
The Reddit co-founder took to his Twitter to complain about the delightful injustice that he had to go through. When the rest of the world was celebrating Christmas, the Reddit co-founder and his daughter Olympia were busy making pancakes like every other Sunday. He tweeted, "Sunday means Papa Pancakes! No days off especially holidays."
This time, the father-daughter duo made a beautiful set of fries and burgers, which Ohanian made sure to share the experience with his daughter. 
Olympia has finally reached the age where she is allowed to use the griddle to make a pancake. Last time, the little Williams made a tie-dye patterned pancake. And this led to Ohanian taking the back seat as fans marveled over the new talent.
Serena Williams is the reviewer of Olympia's baking skills
ADVERTISEMENT
Article continues below this ad
Raised under perfectionism, Williams understands the value of pointing things out. Recently, when Olympia made lemon-baked cookies with her sous chef Alexis Ohanian, Williams set down to give constructive criticism.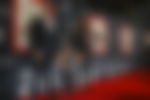 She stated how she wanted the cookies to be a bit bigger and that the glazing could have done a better job. However, Olympia, who has been raised by the praise even for the minutest things around her father, did not like the review.
ADVERTISEMENT
Article continues below this ad
WATCH THIS STORY: Serena Williams' husband Alexis Ohanian makes artistic pancakes for daughter Olympia
When Williams brought her in front of the camera, she screamed, "this is crazy." Little does she know, that this is going to make her a better baker than ever.