"No, in My Case"- Garbine Muguruza Refuses Motherhood Comparisons with Serena Williams and Victoria Azarenka
Published 12/30/2020, 5:00 AM EST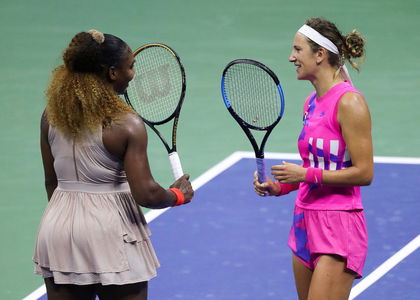 ---
---
The 2-time Grand Slam champion Garbine Muguruza recently opened up on whether she would consider juggling tennis and motherhood like two of her peers – Serena Williams and Victoria Azarenka have.
ADVERTISEMENT
Article continues below this ad
Garbine Muguruza says 'never say never'
The 23-time Major winner Serena Williams and 2-time Slam champion Victoria Azarenka have emerged as successful working mothers, devoting an equal measure to their tennis as they do to their little ones.
ADVERTISEMENT
Article continues below this ad
Motherhood hasn't taken away from their motivation and drive on court and, if anything, it has made them more determined to prove doubters wrong by competing and staying in the hunt for more titles.
In an interview, the Spanish-Venezuelan was asked if she would consider following in the footsteps of Serena and Azarenka.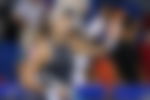 Muguruza was pretty straightforward with her response, saying that he doesn't see herself juggling career and motherhood but wouldn't entirely rule it out either.
She said she was unsure if she would be willing to return to a tennis court after having a baby.
"No, in my case it will not happen, although you can never say never again. I don't see myself playing again after having children," said Muguruza, who holds dual nationality by virtue of being born to a Spanish father and a Venezuelan mother.
Muguruza wants to open a new chapter in her life post motherhood
Muguruza, who is coached by former Spanish star Conchita Martinez, said she would want to move to a new chapter of her life once she is blessed with motherhood.
"I would like that when that (motherhood) happens, a new stage in my life opens," the 2016 French Open champion said.
Muguruza, who followed up her Roland-Garros title by winning the Wimbledon women's singles championship in 2017, ended the 2020 WTA season ranked outside the Top-10.
Muguruza came close to winning her third Slam title this year
ADVERTISEMENT
Article continues below this ad
She was in sight of her third Grand Slam title at the Australian Open, but lost the title clash to American Sofia Kenin.
Her campaign at the Roland-Garros, however, was cut short in the third round at the hands of the American Danielle Rose Collins in 3 sets.
Muguruza fared even worse at the US Open, going out in the second round after losing to Bulgarian Tsvetana Pironkova in straight sets.
ADVERTISEMENT
Article continues below this ad