'No Way It's Going To Happen' – When Serena Williams Foresaw How Olympia's Birth Would Be a Life-Threatening Event for Her
Published 08/23/2022, 11:23 AM EDT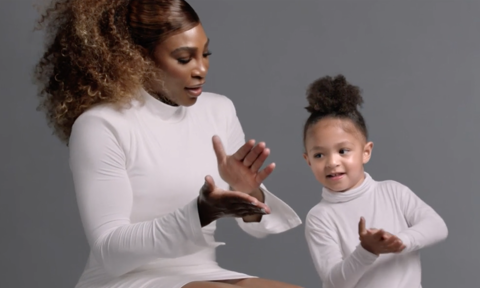 Serena Williams, one of the greatest athletes of all time, has triumphed over sexism and misogyny with admirable endurance. She now desires to become a mother once more as she is ready to advance from the game.
Serena Williams may be one of the greatest athletes of all time. Whereas, there is one area of her life that many of us can identify with: Williams always wanted to be a mother, but she wasn't always sure if that was in her future. The tennis star told up about giving birth and the variety of feelings that go along with it. She and her husband Alexis Ohanian welcomed their daughter Olympia in 2017.
ADVERTISEMENT
Article continues below this ad
Serena Williams shares her childbirth experience
The renowned tennis star spoke about the life-threatening issues she faced after giving birth to Olympia, her daughter who is now four years old. In an interview, Serena said, 'I knew I wasn't going to be able to have her naturally, it was like this intuition. I just kept thinking, "There is no way it's going to happen, and it didn't."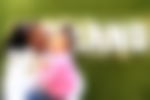 Serena's daughter, Alexis Olympia Ohanian Jr. was born through an emergency c-section. But the tennis star says the true issues occurred right after the baby was born. Serena experienced numerous difficulties when giving birth. First, Serena's pregnancy went wrong, necessitating an emergency C-section to deliver the baby. Later, Serena suffered blood clots in her lungs after the operation. This series of issues required multiple surgeries, including the placement of a filter to stop pulmonary embolisms from moving to her lungs, as well as weeks of bed rest.
Addressing the issues, she faced during giving birth. She said, 'What I went through was awful. "Looking back, I don't know how I got through it all. I mean I was praying, I know my mom was praying a lot."' The four-time Olympic gold winner was unable to leave her bed for six weeks due to medical issues, but she couldn't be happier to be a new mother.
ADVERTISEMENT
Article continues below this ad
Serena on being a proud mother to Olympia
Since having her daughter, Williams has made an attempt to strike a balance between her tennis career and business endeavors, and regular mother-daughter bonding.
Williams is one of the most hard-working people in the world, but she never sacrifices meaningful time with her kid. She and her husband, Alexis Ohanian, adore their daughter to the fullest.
ADVERTISEMENT
Article continues below this ad
Watch the story – Serena Williams' husband Alexis Ohanian once revealed, how Game of Thrones made him a better family man when that switch flipped.
Her supremacy over tennis during the last two decades has earned her the title of "Greatest Player Ever." She won the gold medal at the Olympics four times, holds the record for the most Grand Slam singles, doubles, and mixed doubles titles ever, and won the 2017 Australian Open title while carrying a baby without dropping a set. If that isn't amazing. I don't know what is!
Edited By: Manaal Siddiqui