'Not a Good Example to Use' – Legendary Tennis Player Says 'King' Richard's Unorthodox Way of Training Venus and Serena Williams Is Tough to Replicate
Published 04/30/2022, 12:30 PM EDT

Follow Us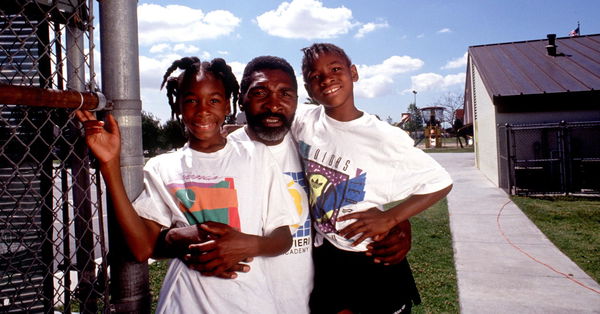 The success story of Venus and Serena Williams has paved the path for many young athletes in the world. Their parents played a major role in helping them achieve such success. Particularly their father, Richard Williams, and mother, Oracene Price. The biopic of Richard Williams, 'King Richard', portrayed their life story in a fantastic manner. Meanwhile, former tennis player Vijay Amritraj recently opened up about Richard Williams and what made the Williams Sisters so successful.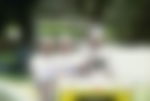 Vijay Amritraj talked about Richard Williams and Venus and Serena Williams 
ADVERTISEMENT
Article continues below this ad
Former world no.18, Vijay Amritraj recently appeared in a podcast where he talked about the success story of the Williams Sisters. He gave full credit to Richard Williams and Oracene Price for their mentality to raise two tennis giants in Venus and Serena. 
"Now, he (Richard Williams) learned tennis from a book, textbook… and then took them out on a public court in Compton, in one of the worst sections in Los Angeles and taught these children (Venus and Serena) how to play and the rest is history. So, I think that's not a good example to use but that's an exception to the rule," Amritraj said about Richard Williams. 
When asked about what made it work, he said, "I think in Richard Williams' case, so I Richard, who I know fairly well and Oracene also, where the fact that they had a single-minded devotion to those two children who were meant to be tennis players which is the way they were literally born to be, number one. Number two is he was almost fighting an uphill battle. The fact that he wanted these two young African-Americans to play a white sport and literally show the world that we can do it."
"And the fact that these girls and boys are making so much money and he thought that this is the way come out of an economic difficulty which they were in… So I think you are coming from two different perspectives of the way people thought and Richard was very clear in the way he was able to actually have that belief and work ethic to get these girls to be able to become what they are," he further added. 
ADVERTISEMENT
Article continues below this ad
The legend of Venus and Serena
The determination and stubbornness of Richard Williams and Oracene Price made Venus and Serena what they are now. Currently, Venus has 7 Grand Slam singles titles, and Serena has 23. Many call Serena the greatest tennis player of all time. Incidentally, they both reached the World No.1 ranking in their career.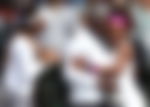 Watch This Story: How Venus and Serena impressed Will Smith even before the King Richard movie
ADVERTISEMENT
Article continues below this ad
Recently, 'King Richard', a movie about Richard Williams, received a nomination for the Oscars. Also, Will Smith, the leading actor who portrayed Richard in the film, won the Oscar. Safe to say, it was a big achievement, not only for the Williams Sisters, but for the whole Williams family. 
Edited By: Deepakshi Chaudhary