'Not Really Close to Osaka': Seven-Time Grand Slam Champion Reacts to Serena Williams Exiting Australian Open 2021
Published 02/19/2021, 8:30 AM EST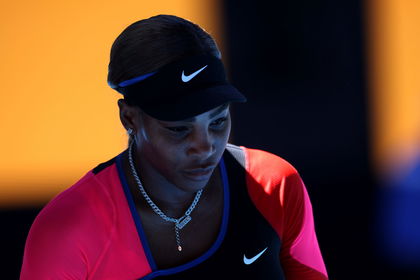 ---
---
Serena Williams crashed out of the Australian Open 2021 with a loss against Naomi Osaka in the semi-finals. It was an agonizing defeat for the 39-year-old who bid an emotional farewell to the fans when exiting the Rod Laver Arena. But what did it mean? 
ADVERTISEMENT
Article continues below this ad
Williams did not enjoy her post-match press conference due to triggering questions that exposed her emotions. The 23-time Grand Slam champion was visibly distraught with the loss, and the media began posing questions about retirement, which made Williams tear up in front of the cameras. 
"I think we see those tears because I think she was disappointed in the way she played," seven-time Grand Slam champion Mats Wilander said. 
ADVERTISEMENT
Article continues below this ad
Serena Williams began her 40th Grand Slam semi-final by breaking Osaka's service game and went 2-0. But the veteran failed to hold on to her momentum, and Wilander believes that's where Williams lost the entire match.
"I think she had really high hopes, she had a really good start. If she got to 3-0, it could have been 4-0, then 5-0," he said. 
Emotions overpowered Serena Williams after the bitter loss
Serena Williams had every chance of winning the match, despite Osaka dominating on the other end. It is just that she didn't capitalize on her chances as much as her opponent. Mats Wilander feels Williams was "unlucky" with the defeat. 
The seven-time Australian Open champion utterly dominated proceedings this year and dropped only one set en route to making the semis. She hardly played like a 39-year-old and looked much improved and stronger. 
"For her this is a bigger loss, because she is moving better, she is playing better and she is still not really close to Osaka," Wilander added. But that's just how the game is, isn't it? Serena once dominated the circuit, and she's now on the receiving end.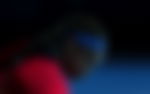 Wilander added, "I feel that's where the emotions start – she's probably thinking, what do I need to do now?"
ADVERTISEMENT
Article continues below this ad
This quote from Wilander applies to how Serena reacted to her loss against Osaka. She was in disbelief, almost as if something had let her down. People call Williams the GOAT of the women's game, and it doesn't seem like she will rest until the 24th Slam is in her bag. 
Williams found herself lost in a world of thoughts after the loss. It wasn't the most ideal exit from the tournament, but one can be assured that the 39-year-old will be back with a bang in no time! 
ADVERTISEMENT
Article continues below this ad