"Not the Part of the Plan": Caroline Wozniacki Lands Up in a Dilemma
Published 03/02/2021, 12:45 PM EST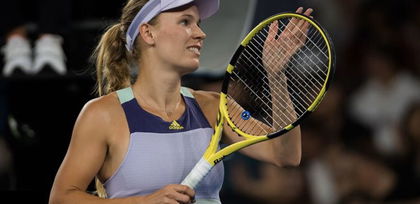 ---
---
It was quite a shocking moment for fans when Caroline Wozniacki announced her retirement from the sport. The former World No.1 player was just 29 years old when she bid goodbye to tennis after playing her last match at the Australian Open 2020.
ADVERTISEMENT
Article continues below this ad
Recently, Caroline Wozniacki posted a really sad picture of herself on her Instagram. After making an unhappy and confused face, she mentioned that it was her current mood.
The reason for her mood was that the Australian Open 2018 winner broke her thumb. The injury is quite serious and it appears that she has apparently fractured her right thumb.
ADVERTISEMENT
Article continues below this ad
"Broken thumb was not part of the plan! Current mood," wrote Wozniacki in the Instagram caption.
She even posted a picture of her thumb's X-ray and it looks as if her injury will surely take some time to recover. In the X-ray, one can see the broken bone clearly. However, fans hope that she'll recover soon and they will once again witness her happy face.
Will Caroline Wozniacki return to the court ever again?
There are high speculations that Caroline Wozniacki might return to the court again. She suffered from Rheumatoid Arthritis in 2018 but eventually came out of the disease. She even said that she was not taking a quick retirement from the sport because of her health reasons.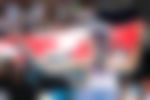 Wozniacki still actively follows tennis tournaments and even watches almost all the matches. It is because of this reason that fans believe that she might make an effective comeback if she wishes to.
In a recent interview, she also mentioned that she was never going to say never when asked if she could return to tennis. In addition, she continues to raise awareness about Rheumatoid Arthritis to this date.
The former World No.1 player is just 30 years old right now and can surely come out of retirement. Will fans be able to see her amazing forehands and perfect serves yet again?
ADVERTISEMENT
Article continues below this ad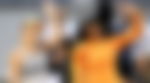 ADVERTISEMENT
Article continues below this ad