'Please Don't Do This to Me' – 41-Year-Old Serena Williams Implores As 'Rafael Nadal' Throws a Little Tantrum
Published 03/15/2023, 6:33 AM EDT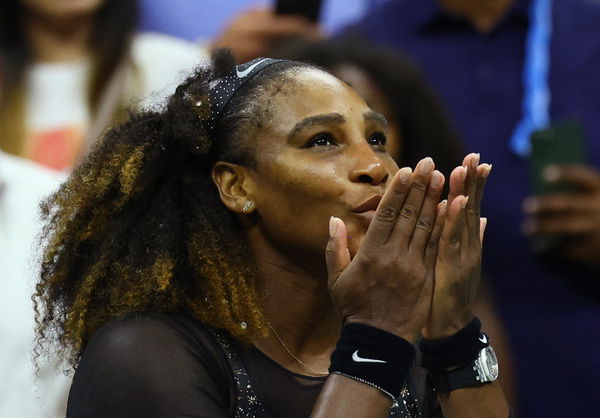 Serena Williams is obviously weak in the knees for her daughter Olympia. However, there is one more family member that can make her stop in her tracks. And no, it is not Alexis Ohanian. It is none other than her furry son, Christopher Chip Rafael Nadal. He is the one being that made Williams reconsider her plans while leaving the house. And a lot of pampering and assurance from her was the only way to leave him back at home.
Williams' Yorkshire Terrier is 5 years old and is the elder brother of Olympia. But even Olympia does not have as much power as Chip does. Let us find out why…
Serena Williams melts down at Chip Christopher Rafael Nadal's confusion 
ADVERTISEMENT
Article continues below this ad
Williams might have retired from her on-court life, but she has actively pursued her off-court endeavors. And that demands stepping out. And Olympia might understand that her mother is going out for work, but Chip does not.
In a recent Instagram Story, Williams recorded an adorable moment where Chip innocently gazed at Williams while she was leaving the house. To reassure him, she'll be back, she could be heard saying, "Chip please don't do this to me. You're gonna stay here, okay?" Melting at his puppy gaze, she zoomed in. And Chip was standing with his little tongue out. Williams further tried to convince him and said, "Put your tongue in! Put your tongue in! What have your tongue out for?"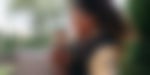 She had to convince him somehow, so she said, "I'll be right back, okay, son? You're my boy. Do you understand? I love you, okay? I'll see you later, okay? You're a good little boy!"
Chip Christopher Rafael Nadal got his name from the love and admiration of Serena Williams for the legendary Spaniard. And now he is also on the opposite side of the house, creating hurdles for Williams like Nadal does for his opponents.
ADVERTISEMENT
Article continues below this ad
Williams feels she has spoiled Rafael Nadal too much 
The 23-time Grand Slam champion dotes on her daughter but she also takes care to teach her some important lessons in her life. On the other Chip Christopher Rafael Nadal is enjoying life without a care.
Why is that? Because a few months ago, he was relaxing in his mother's lap without caring about anything in the world. And Williams and her fans seemed to agree that she has spoiled him too much.
ADVERTISEMENT
Article continues below this ad
WATCH THIS STORY: Serena Williams' husband Alexis Ohanian Admits Skepticism Before Giving a Shout-out To Chris Rock's Latest Netflix Special
What is your favorite part about Serena Williams and her pets? Let us know in the comments below.