Resurfaced Serena Williams' Video Where She Was Seen Casually Thrashing Men on Tennis Court Goes Insanely Viral
Published 01/16/2023, 8:08 AM EST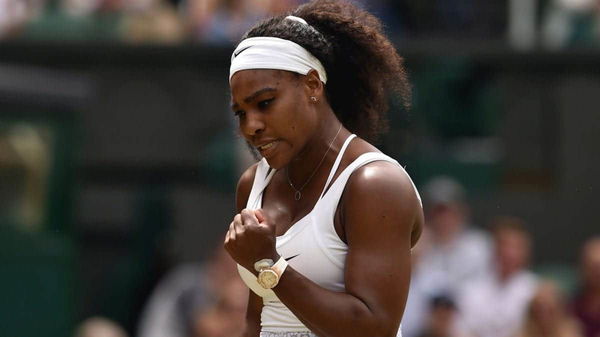 Former American tennis star Serena Williams is a symbol of power and energy in women's tennis. While the legend achieved almost everything in tennis, there has been a section of fans and tennis players who consider women's tennis to be lesser than men's tennis. However, an old video, which caught everybody's attention, once again validated that her skills and passion have always been unparalleled.
While Serena won almost everything that was there for her to win, people still trolled her that the American can't stand a male player. However, a video that went viral in 2019 cleared all such doubts. Here's what happened.
When Serena Williams smashed men on the tennis court
ADVERTISEMENT
Article continues below this ad
There's no doubt that the physical build of a man and a woman are different. It is completely illogical to compare the physical strength of athletes from the opposite gender. However, a few fans still did so and ridiculed Serena calling her ineffective against a male opponent.
However, all such claims perished when a video of Serena playing tennis with men came out in 2019. In the video, we can see Serena literally toying with her opponents. While the players facing Serena were not professional tennis players, it sends a clear message that one can't beat Serena just because he is a man.
The video resurfaced recently on the internet and people are celebrating it as a symbol of women's empowerment. Even after her retirement, the 41-year-old hasn't stopped inspiring people.
ADVERTISEMENT
Article continues below this ad
Serena once revealed the body shaming she faced in her career
Serena Williams has done everything to deserve the utmost respect in the tennis community. However, there always have been people who find illogical reasons to call her out. One such reason was Serena's muscular build. The American has a great physique and a muscular body.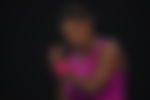 In particular, she used her muscular arms to her full advantage in her tennis matches. However, a few considered it as a manly quality and trolled Serena for the same. The 23-time Grand Slam champion once spoke in detail about the body shaming she has gone through.
ADVERTISEMENT
Article continues below this ad
However, the former world number one said that the noise doesn't affect her anymore, and she loves her body as she loves the way her body looks.