'Ring That Bell, Girl!!' – Martina Navratilova Is Proud of Her Friend Chris Evert as She Completes Her Chemo
Published 05/13/2022, 7:54 AM EDT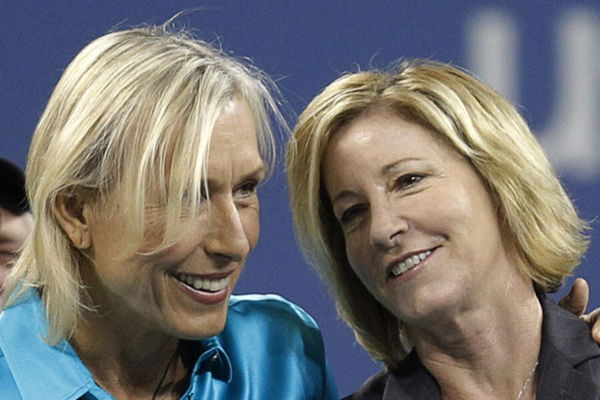 Tennis Legend Chris Evert is one of the most prominent faces in women's tennis. Apart from her glory as a player, she still keeps herself connected with the game with her role as an analyst. Evert has been very active on social media and keeps her fans updated about her life and various activities.
In January 2022, Evert revealed she is suffering from Ovarian Cancer and she will go through rigorous chemotherapy. After a tough few months, the 18-time Grand Slam winner has finally completed the treatment.
ADVERTISEMENT
Article continues below this ad
Taking to her Twitter account, she announced the good news with a short video. The reaction to the video has been overwhelming as fans have been pouring their love and support for the tennis star. Evert's friend and fellow American tennis star Martina Navratilova also was one of the well-wishers to react to the video.
Martina Navratilova Reacts to Chris Evert's Post
Martina Navratilova shared the video posted by Evert on Instagram. Seemingly happy for her friend, Martina showed her love by reacting with a caption reading: " Ring that bell, girl!!!!".
In the video, we saw Chris interacting with the nurses and hospital staff. She was full of joy while going to ring the bell for the sixth and final time. She also thanked the staff for their constant support. With the success of the last chemotherapy session, the war against deadly disease is almost won.
Notably, Chris and Martina are two of the biggest names in women's tennis. Today, both the greats are known for their friendship. However, in their playing days, they used to be fierce rivals and the competition between the two was always a treat to watch.
Both the stars have won 18 singles Grand Slam titles each. They also teamed up in doubles to win two Grand Slam titles together. Although, after taking retirement, the duo got closer as both of them chose commentary as their profession.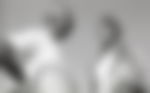 Ex-husband Andy Mill Stands With Chris Evert in Challenging Times
Ex-husband Andy hill was a constant supporter of the 67-year-old tennis star in her most difficult moments of life. Andy accompanied Evert in all her chemotherapy sessions and stood behind her throughout the treatment process.
ADVERTISEMENT
Article continues below this ad
He was also present in the video posted by Evert when she rang the bell for the final time. The couple was married for 18 years and split up in the year 2006.
ADVERTISEMENT
Article continues below this ad
Watch this Story: Rise of a superstar- Iga Swiatek's victorious moments on the WTA tour
With the announcement of this positive news about her health, fans will surely be more relieved and will look forward to seeing more of her as a commentator.