Once Serena Williams and Simone Biles Joined Other Elite Stars to Feature as Super-Heroes as a Comic Book Site Paid a Rich Tribute to Their Achievements
Published 08/06/2022, 6:28 AM EDT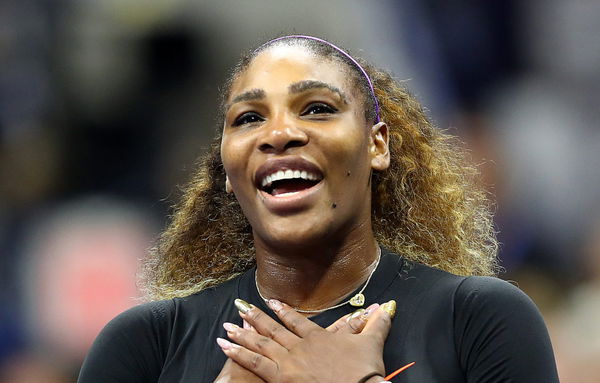 Serena Williams and Simone Biles are two of the biggest names in the sporting world today. Considering their performances, the two are nothing less than an inspiration for people around the globe. However, while many are aware of their on-field achievements, not many realize their contributions outside of their respective sports.
Apart from being one of the greatest players in the history of tennis, Serena has been an active campaigner for women's rights and equality. On the other hand, apart from being the most decorated gymnast of all time, Simone Biles has been the voice of sexual abuse survivors. Considering their contributions to society, the two once received a major tribute from a comic website.
ADVERTISEMENT
Article continues below this ad
Serena Williams takes over the comic world
Looking at their achievements on and off the field, Williams and Biles do have a heroic position in the lives of many. Going back in time, in January 2020, when the world was on the brink of the COVID-19 pandemic, a comic website opted to bring these heroic entities to life. The result? Birth of the 'Real-Life Superwomen Project'.
An initiative taken up by renowned comic website, Nerdbear, the 'Real-Life Superwomen Project' featured Serena and Simone along with other prominent women of the society as comic superheroes. Started with the aim of celebrating these women, the initiative turned them into comic book strips.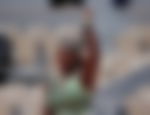 The reason for Williams being included in the elite superwomen list dates back to the finals of the 2018 US Open. During the iconic clash with Osaka, a frustrated Williams was penalized a game for addressing the chair umpire as 'thief'. Following the incident, the former World No. 1 accused the umpire of gender discrimination saying, "This is not fair, this is not fair. A lot of men have come out here and said worse things but I am being penalized." "I'm here fighting for women's rights and for women's equality," she further added.
ADVERTISEMENT
Article continues below this ad
Simone Biles follows Williams to join the elite list
Following Serena, her compatriot and one of the greatest gymnasts, Simone Biles was on the list. It is believed that it was Biles' stand against Lawrence G. Nassar (team doctor) that led to her inclusion in the elite list.
Watch this story- 'This Is Hilarious' – Serena Williams Enjoys a Fun Training Session Ahead of Next Week's National Bank Open in Toronto
ADVERTISEMENT
Article continues below this ad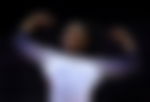 Apart from these two, a number of other women from different walks of life also made it to the list. Some of the prominent names were Duchess of Sussex Megan Markel, former first lady of the United States Michelle Obama, Beyonce, and others.