Serena Williams Discloses Olympia's Adorable Ignorance Over Her Celebrity Status in a Free-Wheeling Conversation With Meghan Markle
Published 08/24/2022, 8:15 AM EDT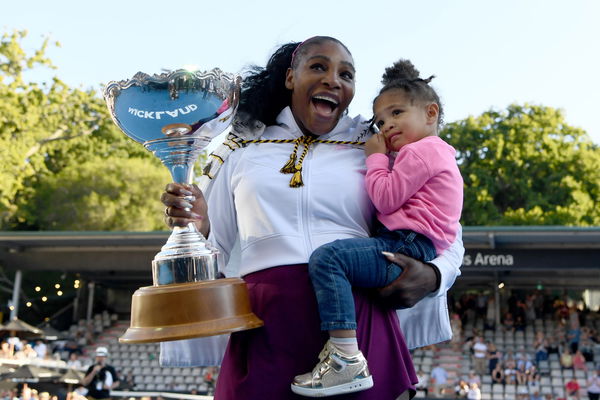 Serena Williams is ready to bid her farewell to the Tennis realm. Saying goodbye to the GOAT will not be easy for her fans. The legacy that she has left behind is commendable and praiseworthy. While fans and players from all around the world are fans of Williams, there is someone who is unaware of her legacy.
Recently, the legendary player talked about Olympia not being aware of her work and the impact she has made.
ADVERTISEMENT
Article continues below this ad
No doubt she is young and when she will grow up, she will see the influence her mother has not only over tennis but also over the world.
Serena Williams on Olympia, not being aware of her influence
The American player was talking to Meghan Markle on a podcast about the impact that she has made and how Olympia perceives it.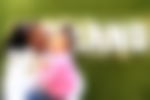 Williams said, "Yeah, I hope she does. She's still young and I don't even know if she knows what I do/did/ currently do, I guess." The player expressed her doubt over Olympia, realizing what impact her mother has had.
ADVERTISEMENT
Article continues below this ad
She continued, "Question mark? I don't know if she really even knows who I am." Williams talked about the confusion that Olympia must face. She said while laughing, "She'll be like, "Why does that person know your name?" And I'm like, "uh, I don't know, what do I say to that?"
How does Olympia see her mother?
Olympia is just 4 years old right now and it might be difficult for her to grasp or understand the influence that her mother has on the world. For now, Olympia enjoys her time playing and dancing with her mother. She has visited various matches and supported her mother along with her father, Alexis Ohanian.
ADVERTISEMENT
Article continues below this ad
WATCH THIS STORY: Serena Williams' husband Alexis Ohanian makes artistic pancakes for daughter Olympia
However, she still sees her mother as a normal mother and not as someone who has won 23 grand slam titles. Or as someone who now is an inspiration for a whole new generation of tennis players.