Serena Williams' Five-Year-Old Daughter Olympia's 'Masterpiece' as She Takes Over the Reins From Father Alexis Ohanian – 'Drew Our New Pup'
Published 11/28/2022, 8:57 AM EST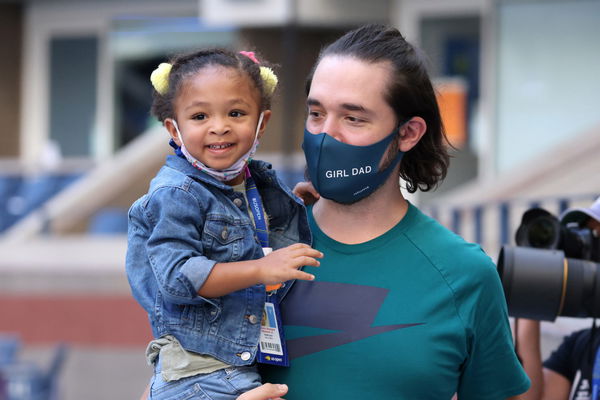 Alexis Ohanian, the 23 times Grand Slam champion Serena Williams' husband, is a complete man. He shoulders the responsibility of his business and his family like a pro. Further, even though he is busy, he makes sure that he spends sufficient time with his daughter and is a part of her activities and growth.
He has learned a lot of things to be not just a father, but a friend to Olympia. One of the most precious things that he does for her is making pancakes. The five-year-old is fond of pancakes, and Ohanian is always in quest of better preparation methods.
ADVERTISEMENT
Article continues below this ad
Alexis Ohanian's latest achievement
A few days ago, the co-founder of Reddit tried his hands on a method that uses a cold griddle initially, hoping to have Olympia test her skills with no fear of fire-based injury. Although he failed at the first few trials, he recently mastered the techniques and allowed Olympia to make pancakes. "Olympia drew our new pup, Diamond," he shared.
"Olympia's masterpiece," he added after sharing a picture of his daughter's Poppy pancake. As a response to this, fans flooded the comment section. Some were overwhelmed by the amount of effort Ohanian puts into creating activities that he and Olympia could do together. "Love that you guys do this together. Best Papa award…" one fan wrote. While the other mentioned, "Good dads make the world a better place!"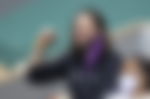 Further, others expressed how excited they were to see Olympia's work and congratulated them for gaining a new family member. "Loving this new setup & so excited to see what you two bake up!", "Aww!!!! Welcome to your new fur baby to the Ohanian family," fans wrote.
How Ohanian and Olympia spent their time in London
ADVERTISEMENT
Article continues below this ad
The father-daughter duo traveled alongside the former World No 1 to support her in her comeback after a year-long injury gap. They first cheered for Williams in the doubles of Eastbourne International. Thereafter, they saw her play in the Wimbledon Championships.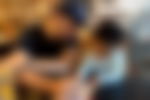 After these tournaments, they decided to take advantage of the location. Ohanian and Olympia made a trip to a golf course for the little one's first golfing experience. Needless to say, she aced her first attempt.
ADVERTISEMENT
Article continues below this ad
Watch this story: Serena Williams' husband Alexis Ohanian makes artistic pancakes for daughter Olympia
Then they went out for a classic English afternoon tea. Surrounded by a variety of assortments, they enjoyed the tea and Ohanian professed why Olympia was the best pick for the title 'Diamond of the season' in the context of the show Bridgeton.