"Can't Focus on Tennis 24 Hours a Day…": Serena Williams Opens up on Being Criticized For Having Diverse Interests
Published 03/26/2021, 5:44 AM EDT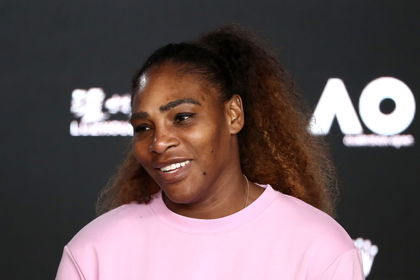 ---
---
Serena Williams has opened up on the criticism that has come her way for pursuing diverse interests instead of focusing on her tennis career.
ADVERTISEMENT
Article continues below this ad
Appearing on a webinar, the 23-time Grand Slam champion said that following other areas of interest other than tennis has served her and elder sister Venus Williams "very well".
Serena Williams says an athlete isn't just known by the sport she's in
ADVERTISEMENT
Article continues below this ad
Serena added that what not many people understand is that an athlete isn't just known by the sport she is in but also by what she does outside of her primary domain of expertise or excellence.
"I feel like an athlete is more than just what they do, in terms of business. It's like, 'All right, I play basketball and I also have this manufacturing company that I love,'" the 39-year-old American said.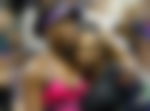 When she is not playing tennis, Serena dabbles in her business interests and the start-ups and ventures she invests in. Meanwhile, Venus, who still puts herself in the grind of competition at the age of 40, has commercial pursuits outside of tennis.
However, expanding their interests to diverse fields hasn't taken anything away from their tennis.
While Serena reached the semifinals of this Australian Open, albeit missing out on yet another chance to equal Margaret Court's record of 24 career Grand Slam titles, Venus served up yet another classic illustration of her undying passion for the sport by reaching the second round at Melbourne Park.
Serena says she and Venus faced a lot of contention when they started to expand their interests
Serena said that while it has now become "normal" for people to accept athletes having diverse interests, it wasn't the case when the Williams sisters sought to set a trend in this regard.
"When my sister and myself did it… it was met with a lot of contention and how we should be focusing on one thing as opposed to doing another," the champion said.
ADVERTISEMENT
Article continues below this ad
She added that tennis remained the "main goal" for the siblings even as they engaged themselves in other fields. "It just happens that I can't focus on tennis 24 hours a day, seven days a week, 365 days a year," Serena said.
The American returned to Tour action at Melbourne Park, which she saw a crushing Australian Open loss to eventual champion Naomi Osaka.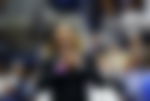 ADVERTISEMENT
Article continues below this ad