Serena Williams Says Women Tennis Players Considered 'Vintage' at 30
Published 03/15/2021, 1:39 AM EDT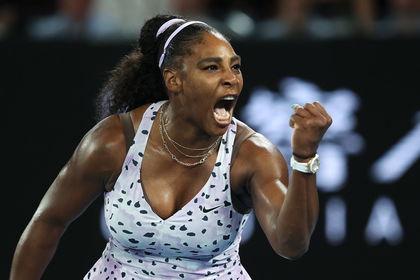 ---
---
An inspiration for working mothers and aspiring women and a powerful advocate for empowerment, Serena Williams has said that while women did lose out on opportunities after crossing a certain age threshold previously, things are changing for the better.
ADVERTISEMENT
Article continues below this ad
In a conversation for the Silk Speaker Series at the University of San Francisco, she said that "technology" has a big role to play in bringing aspiring women on a par with men in terms of opportunities across diverse career fields.
Serena Williams says she doesn't even know what old is in the sport anymore
ADVERTISEMENT
Article continues below this ad
New-age gadgets make it a lot easier for women these days to multitask and manage household and careers in a manner that the question of choice doesn't even arise.
And Serena would know all about this as she has spoken highly of some of these gadgets and applications that enable her to devote equal time to her tennis, family, and business.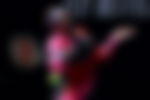 Doing to age-old conventions what she does to her opponents on her best tennis days, Serena, by ably managing her career, family, and entrepreneurial pursuits, has shown the way for millions of young aspiring women out there.
Serena says women tennis players at 30 are considered vintage
Still training like a beast at 39 and pummeling opponents as she did in her twenties, Serena said that she doesn't even know "what old is in the sport anymore".
She added that not many years ago, women players would retire at 27 or 28, and a handful who played till or into their thirties were considered "vintage".
"It's still (the) same. When you are 30, you are still vintage in tennis," the 23-time Grand Slam champion said.
With Venus, too, going strong at 40, the Williams sisters have not only defied the age-old narrative of respecting conventions after crossing a certain age but also set a benchmark for peers who might be facing a similar dilemma in their thirties.
They have started a conversation that others need to carry forward until it becomes a socially acceptable practice, especially for women in tennis and other sports.
ADVERTISEMENT
Article continues below this ad
In sight of a record 24th Grand Slam title that will put her on level with the legendary Margaret Court's career haul of Major trophies, Serena shows no signs of slowing down.
If anything, her semifinal exit at the Australian Open this year would have whetted her appetite even more to take all comers on again at the next Grand Slam.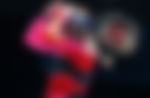 ADVERTISEMENT
Article continues below this ad