'She Bloody Rocks' – 'Joker 2' Star Lady Gaga's Super Bowl Performance Once Floored the Likes of Martina Navratilova and Hillary Clinton
Published 08/05/2022, 4:49 PM EDT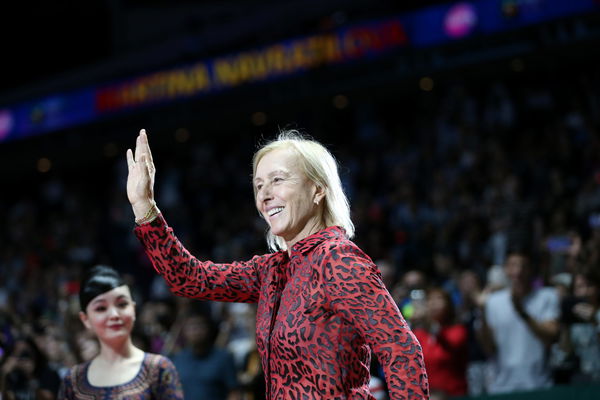 In 2018, the Superbowl finals between the New England Patriots and Atlanta Falcons was arguably the greatest ever. Incidentally, many athletes and celebrities from the tennis world also watched the game, including Martina Navratilova.
However, the halftime show probably stole the show, as Lady Gaga delivered one of the best performances ever during the halftime show. After seeing the singer perform, Navratilova reacted in absolute awe.
ADVERTISEMENT
Article continues below this ad
Martina Navratilova reacted in awe after seeing Lady Gaga's amazing performance in Superbowl 51
During Superbowl 51 between the Patriots and Falcons, Lady Gaga showed her amazing singing prowess, which impressed the likes of Navratilova, Dwyane Wade, and even Hillary Clinton. Navratilova tweeted, "OMG- I love football but WOW- Lady Gaga steals the Super Bowl! She bloody rocks- amazing show!!!"
"Couldn't even tweet during the #ladygaga #HalftimeShow as I didn't want to miss one second!!!" Navratilova further said. 
Later, Hillary Clinton also tweeted, "I'm one of 100 million #SuperBowl fans that just went #Gaga for the Lady, & her message to all of us."
Former Miami Heat star, Dwyane Wade wrote, "I didn't realize I knew any of @ladygaga music. I'm now a GAGA fan!!! You did that!"
It is worth noting that Lady Gaga has also acted in movies, as she received an Oscar nomination for her performance in the movie, 'A Star Is Born'. Recently, she has been selected to play Harley Queen in the 'Joker' movie sequel.
Navratilova is one of the most outspoken athletes on Twitter
ADVERTISEMENT
Article continues below this ad
Meanwhile, Navratilova has been using her social media platform to express her views on Twitter. Apart from tennis, she also talked a lot about various political matters as well. Recently, she talked about the controversy surrounding the LIV Golf tour. Notably, players are quitting the PGA tour to join the Saudi-backed LIV Golf Series, presumably for more money.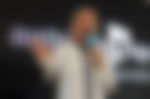 The tennis player opposed this idea, as she took digs at some of the golfers. Moreover, she also criticized former US President Donald Trump for supporting the LIV Golf.
ADVERTISEMENT
Article continues below this ad
Watch This Story: Donald Trump's extraordinary support toward LIV Golf draws huge criticism from Martina Navratilova
Recently, she also expressed her disappointment over the WNBA star Brittney Griner's 9-year prison sentence. Apart from saying things on Twitter, she also gives her expert opinion on various TV Channels as a tennis commentator. Notably, she has been doing commentary since her retirement and we will soon hear her voice at the US Open as well.