"She is Already Feeling Traumatized": American Actress Taraji Henson Defends Naomi Osaka After French Open Furor
Published 06/24/2021, 4:46 AM EDT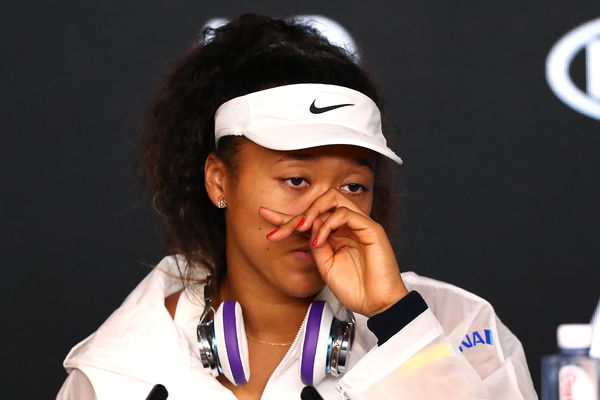 ---
---
Naomi Osaka's withdrawal from the Wimbledon Championships has caused a major stir in the tennis world. Not only has it created news stories in the tennis world, but it has also shocked the world, as celebrities from all fields have reacted to it. The fans have given their opinion, and World No. 2 has faced a backlash from some of them. However, Taraji Henson has spoken in support of Naomi Osaka and backed her decision.
ADVERTISEMENT
Article continues below this ad
Taraji Henson was a guest on Access Hollywood's show and chatted with host Scott Evans about her upcoming role. She will be hosting the BET Awards, taking place on June 27. The Hollywood actress was completely in favor of Naomi's decision to not play in the upcoming tournaments.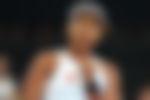 Watch This Link: Serena Williams and Novak Djokovic Give Tennis Lessons to Their Kids Ahead of Wimbledon Championships 2021
ADVERTISEMENT
Article continues below this ad
Celebrities speaking in support of Naomi Osaka
Naomi Osaka withdrew from the French Open, after her first-round win over Patricia Tig. She walked away from a mandatory post-match press conference, citing mental health issues as her reason, and she faced backlash for this decision. Olympic gymnast, Gabby Douglas, was one of the athletes who spoke in support of Osaka. She revealed that she had gone through a similar phase as well, in 2016.
Taraji Henson spoke about this issue on the Access Hollywood show with Scott Evans and said, "Because of a backlash, you see. She is taking care of herself. Why is that an issue? Why are we speaking on it? We should give her the space to do that. Just speaking on it, is traumatizing. She is already feeling traumatized, and now everybody gets to pick it part and say "why" and this and that." 
ADVERTISEMENT
Article continues below this ad
Henson also sympathized with Osaka, since she had also experienced a similar thing. She believes that every person deserves a chance to speak up for themself and that the situation has been blown out of proportion.
Naomi Osaka pulled out of the major events this summer, as a result of her mental health issues. She is currently the World No. 2 in the WTA rankings. As an athlete, it is not easy to manage the stress that comes with the profession. As Osaka is speaking up about the issues they face, the world needs to lend a more sympathetic ear and hear her out.
ADVERTISEMENT
Article continues below this ad