'She Was the People's Princess' – Chris Evert Relishes Glorious Memory Spent With Her Great Rival Martina Navratilova
Published 05/10/2022, 1:00 PM EDT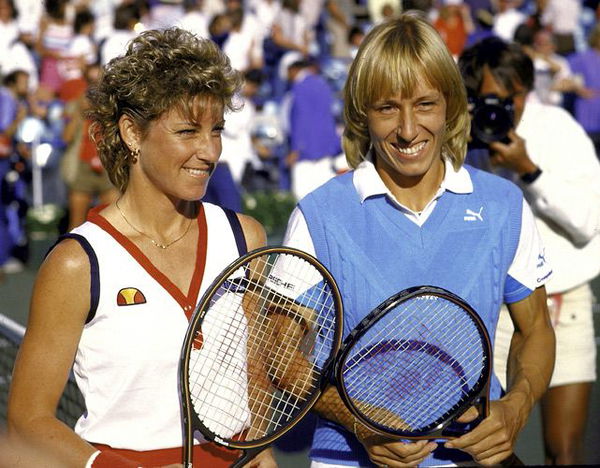 Chris Evert is unquestionably one of the best tennis players in the world whose career lasted for 17 long years. She turned pro in 1972 and eventually with time she became world no. 1. During that time, her arch-rival was another legendary tennis star, Martina Navratilova. Her rivalry with Martina Navratilova is one of the most renowned ones, not just in tennis but in the sports world altogether.
Chris Evert shares her favorite memory with Martina
ADVERTISEMENT
Article continues below this ad
Chris Evert and Martina Navratilova faced each other a lot of times in court and fans jumped on the opportunity to watch them play eagerly. Evert shared her favorite memory with Martina in a podcast interview. She said, "Going to Prague, Czechoslovakia to play Federation Cup when Martina was an American citizen. I get a call from her and she's like, I am gonna play Fed Cup. It might not be safe. But I would like you to be the part of the team and I am like I am there. " Evert went with Martina and played for the Fed Cup. She reminisced, "Went over there. She was a no-name, no name means no mention of her. The first match, I would never forget, they put me on center court. They put Martina on the side court."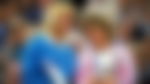 Martina Navratilova's impact 
Evert told that people were climbing the fences trying to watch her. Chris reminisced, "She was the people's princess, but she didn't have obviously the government". When the team was announced, Martina got a standing ovation from the crowd, but Czech officials did not react at all. The final match, coincidentally, was against Czechoslovakia in which Martina won. She recalled, "They presented us the cup, all the fans; standing ovation, the Communist regime was standing up and applauding for Martina". Evert considered this as her favorite memory with Martina. She said, "I think that transcends tennis, that gets into human spirit, and that to me was very impactful in my life and I always tell her that."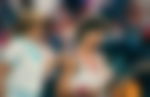 ADVERTISEMENT
Article continues below this ad
Chris's recovery
Chris Evert and Martina may have had the best rivalry on the court, but these two players consider each other nothing less than friends. They have played together as well as against each other. But we know about the beautiful camaraderie that the players share.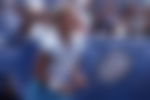 ADVERTISEMENT
Article continues below this ad
WATCH THIS STORY: Rise of a superstar—Iga Swiatek victorious moments on the WTA tour
When Chris Evert revealed that she has been suffering from 1C Ovarian cancer, Martina Navratilova showed faith in her and emphasized the fact that she will recover soon.